U.K. Financiers Warned of EU Access Loss Even With a Deal
(Bloomberg) -- Any Brexit deal will be little solace to the City of London, the top European Union official for financial services warned, as she told the industry to expect "significant changes" next year.
Mairead McGuinness, European commissioner for financial services, said on Monday that the U.K. will "never have the same rights and benefits" that it had as a member of the bloc.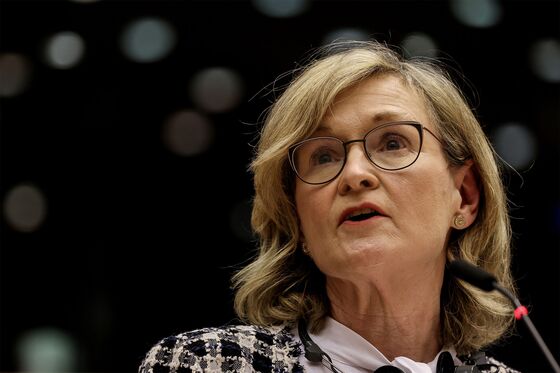 "The end of the transition period will lead to significant changes, and this will happen whether there is a deal or indeed whether there is no deal reached in these coming hours," McGuinness said during a virtual conference held by AFG, the French association for asset managers.
With Brexit talks in their final intense stretch, the financial industry is preparing for a historic rupture in European markets. Wall Street's biggest banks, including JPMorgan Chase & Co. and Goldman Sachs Group Inc., which have long relied on London for their European hubs, are in the process of moving hundreds of billions of euros in assets and hundreds of employees to the EU.
Financial firms in London will lose their "passport" to do business easily across the EU after this year when the transition period ends. Instead, they must rely on an EU process known as equivalence, in which Brussels decides when a foreign country's rules are robust enough to allow firms there to do business in the bloc.
So far, the EU has held out granting equivalence to the U.K. for most types of financial business, leaving firms to prepare to move significant volumes of trading in stocks and derivatives out of London.
"For our future relations with the United Kingdom, we want and hope to remain open," McGuinness said. "But we also need to regulate, supervise, and manage our own risks and our own financial stability. This is not possible if there is reliance on a third country. Complementarity with the City of London, absolutely; reliance, no."
The commissioner also said the U.K.'s departure "makes it even more urgent for the European Union to develop its own well functioning capital market that it can rely on."