BOE's Bailey Slammed in Probe of FCA and Mini-Bond Scandal
(Bloomberg) -- Bank of England Governor Andrew Bailey was criticized for failing to galvanize investigators to stop a suspected multi-million-pound fraud that stung retail investors when he ran Britain's market watchdog.
The hard-hitting, 494-page investigation of the Financial Conduct Authority's handling of the mini-bond scandal released Thursday is an embarrassment for Bailey. He only took the BOE's top job in March after criticism from lawmakers who characterized his four-year reign at the regulator as too soft on the finance industry.
Bailey and his executive committee at the FCA presided over a failure of supervision that saw London Capital & Finance Plc collapse in 2019, wiping out 237 million pounds ($322 million) invested in illiquid securities by 11,000 customers, according to the investigation by former judge Elizabeth Gloster.
The report, which describes a sluggish investigative culture and a reluctance to specify individuals' failings, may result in another round of investor compensation. The FCA said it would take a series of steps including restructuring some functions and enhancing training. Bailey apologized.
"As CEO of the FCA between 2016 and 2020, I apologize to LC&F bondholders," Bailey said in response to the report. He moved to implement "changes in culture, mind-set and systems" at the agency, but "those changes did not come in time" for victims of the scandal.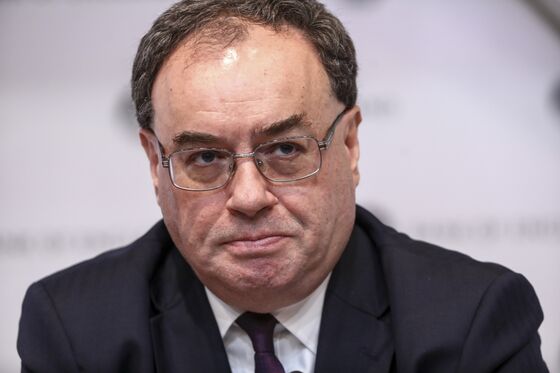 Details of Gloster's report, which cites repeated interviews with the BOE chief, underline the FCA culture that Bailey says he was trying to change.
Bailey and his executives "failed to implement an appropriate level of awareness" for more junior staff handling LC&F, the report said.
The mini-bonds issued by LC&F, which collapsed in 2019, were illiquid securities whose proceeds were used to help make loans to corporate borrowers.Among the FCA's institutional blunders was missing the growing number of red flags about LC&F.
In one case, a single individual raised detailed concerns about the firm 15 times between 2016 and 2018. The FCA's supervision department also had no policy requiring staff to scrutinize a firm's financial information following an allegation of fraud or serious irregularity; staff were encouraged to take a "common sense" approach.
Gloster focused on how staff weren't sufficiently trained to detect fraud. That meant they failed to spot the warning signs, she said, just as the business was taking in substantial funds. One supervisor told the investigators: "I don't believe to the best of my knowledge that there is much training around how to identify financial crime."
The report detailed one incident where a raid on LC&F's office was delayed by a month. FCA staff demanded support from the local police on concern there were firearms on the premises; the police refused, deeming the risk insignificant.
On one occasion, Gloster's report said, the FCA's supervision division didn't pursue allegations of fraud because "they related to non-regulated activity" of LC&F.
"The general issue of regulated firms marketing and relying on unregulated products, and the resulting public confusion, is not a novel issue," said David Rundle, a regulatory enforcement lawyer at WilmerHale in London. "It was only a matter of time before an event like this would blow up to expose the problem."
The FCA also apologized and said it would accept the recommendations from Gloster's review. Some of the executives at the regulator won't receive their 2020 deferred discretionary pay as a result. Bailey wasn't eligible for a 2020 bonus after leaving the FCA in March. He declined to receive 60% of his 68,000-pound bonus from 2019 that was due to be paid in April, the report noted.
Gloster's report may reignite controversy among Bailey's critics. LC&F's collapse prompted more than a dozen lawmakers to demand his resignation. Before that, one lawmaker dubbed an FCA investigation during his tenure into Royal Bank of Scotland Group Plc as a "complete whitewash." The RBS failings in that matter occurred before Bailey joined the FCA.
The Treasury Committee will be investigating the mini-bond affair in the new year, Mel Stride, a member of parliament who chairs the group of lawmakers, said in a statement.
"This report exposes a litany of failings at the FCA," Stride said.
Bailey spent most of his career at the BOE, where he was considered a safe pair of hands. He was praised for his work on Northern Rock, the bailed-out mortgage lender that experienced the first run on a British bank in more than century in 2007.
Since his return to the central bank, he has led an aggressive response to the pandemic, acting in lockstep with the Treasury to stimulate the economy.
The Gloster report disclosed that Bailey asked investigators "to delete references to 'responsibility' resting with specific identified/identifiable individuals" for the FCA's failures in overseeing LC&F, while another senior FCA executive argued that such criticism would discourage people from working in public service.
"Investigations of this type are generally directed at identifying 'lessons learned' following a high-profile financial failure," and "it is normal for such investigations to focus on identifying institutional rather than individual failures," the report said, citing a representation on behalf of Bailey.
Gloster disagreed, saying the FCA's own mission underlines the purposes of personal accountability.