E.ON Faces Backlash in U.K. for Sending Socks to Customers
(Bloomberg) -- A second British energy supplier has been forced to backtrack after complaints that it trivialized the impact of the energy crisis on consumers just as bills are set to soar.
E.ON SE's renewable household energy supplier, E.ON Next, sent polyester socks to 30,000 customers last week who had engaged with an energy saving campaign. The socks, which depicted a sun hugging the planet earth, have been shared widely on social media, at a time when analysts predict household bills could jump as much as 56% from April.
The company said it's "incredibly sorry" for how sending the socks made some customers feel.
"This activity was in no way designed to detract from the seriousness of the current energy crisis," E.ON said in a statement. "This campaign originally went ahead last year and was intended as a fun way to encourage people to think about 'lightening your carbon footprint' and isn't meant to be anything to do with the current challenges many people are facing."
The company's perceived misstep comes when household bills are shooting up, with about 15 million households on standard variable tariffs due to be hit in April when regulator Ofgem lifts a price cap. Since August, 24 household suppliers have gone bust after after unprecedented wholesale gas and power prices drove up costs they weren't able to pass on.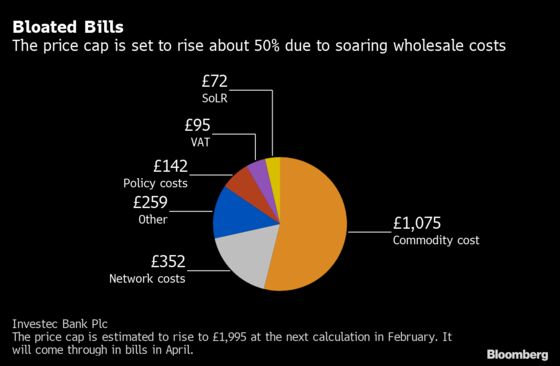 The company isn't the first to face criticism for its energy-saving encouragement. Ovo Group chief Stephen Fitzpatrick went on TV this week to apologize after the company's SSE Energy Services unit posted an online guide to keeping warm without cranking up the heating. It advised customers to eat ginger, have a hula-hoop contest and hug their pets.
E.ON has "invested billions of pounds and helped millions of people around the country to improve their homes" with measures including better insulation and more efficient heating, a spokesperson said in the statement.