Auctus Is Said to Seek Recovery of Loan From Abraaj Holdings
(Bloomberg) -- A fund holding a loan made by the United Arab Emirates' Jafar family to Abraaj Holdings is seeking to recover about $100 million from the embattled buyout firm through a court-run restructuring, people with knowledge of the matter said.
The family, which owns Sharjah-based Crescent Petroleum Co., transfered the loan to Auctus Fund Ltd., a specialized credit fund, according to a person familiar with the situation, asking not to be identified because the matter is private. Auctus filed a petition in the Cayman Islands to start a process that would allow Abraaj to avoid collapse and repay its debt, Auctus' law firm Kobre & Kim said in an emailed statement..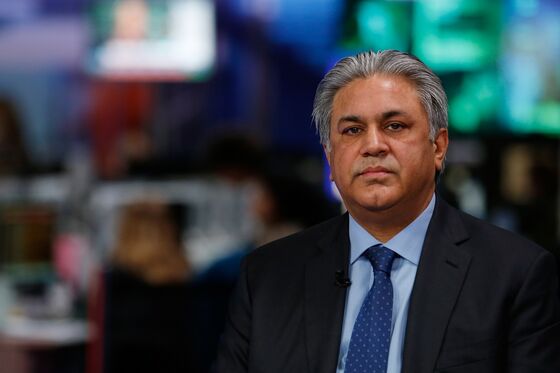 Abraaj founder Arif Naqvi borrowed the money from the Jafar's late last year and defaulted in February, some of the people said. Abraaj declined to comment.
"We are the owner of a large credit position in Abraaj Holdings and in its wholly-owned subsidiary," Auctus' law firm said. Auctus filed the application to properly manage a restructuring of Abraaj's liabilities "in an orderly and optimal fashion."
Crescent Petroleum President Badr Jafar is also an Abraaj Holdings board member. Crescent is also the largest shareholder in Dana Gas PJSC, which just ended a year-long dispute with creditors to restructure a $700 million Islamic bond. Crescent Group, which owns Crescent Petroleum, also has interests in ports, logistics, power and engineering, according to its website.
Auctus is the second creditor to start legal proceedings against Abraaj as pressure mounts on what used to be one of the developing world's most influential investors. Kuwait's Public Institution for Social Security last week filed a petition for the liquidation of Abraaj's holding company after it defaulted on a $100 million loan. Abraaj Holdings filed an application for a court-supervised restructuring in the Cayman Islands, according to a statement released on Thursday.
The Wall Street Journal first reported on June 11 that Auctus had filed a petition in the Cayman Islands court system without elaborating on the origin of the loan.
The Dubai-based investment firm, which once managed almost $14 billion for institutions and supranational agencies from the U.S., U.K. and other countries, faces growing concerns about its viability and impending loan repayments. The company has been under pressure since February when some of its investors commissioned an audit to investigate the alleged mismanagement of money in its healthcare fund.
Abraaj has been selling assets to raise liquidity and has also been in talks to sell its asset-management division. Societe Generale SA and Mashreqbank are also creditors to the private equity firm, according to people familiar with the matter.
Abraaj sold its entire 5.4 percent stake in Egypt's Orascom Construction Ltd. at $8.30 per share, according to a statement on Nasdaq Dubai on Thursday. The value of the stake is $52 million.