Billionaire Dermatologists Get $600 Million Loan Market Payday
(Bloomberg) -- Dermatologists Katie Rodan and Kathy Fields first made a fortune with acne products endorsed by celebrities like Justin Bieber.
Now the two billionaires will be $600 million richer thanks to the leveraged loan market, of all things.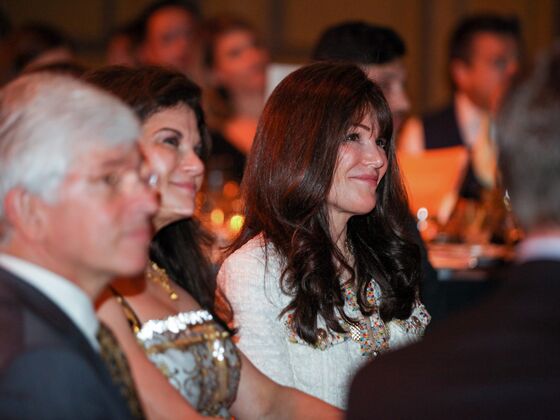 The payday stems from a one-time, debt-financed dividend that the two stand to collect after their company, Rodan & Fields, sold new debt in the loan market. It's the latest example of how investors' insatiable appetite for high-yielding loans has allowed newer, smaller companies to raise eye-popping amounts of money, despite the risks sometimes associated with fledgling businesses.
"I'm not saying anything goes, but it's close," said Ken Monaghan, co-director of high yield at Amundi Pioneer Asset Management. Money managers are snatching up securities known as collateralized loan obligations that are backed by loans, which is helping fuel demand, he said.
The market for loans to junk-rated companies has swelled almost 50 percent since 2013, and now stands at over $1 trillion. A U.S. regulator last month warned that easing credit conditions in corporate loans is among the biggest risks that the banking system faces now. Protections for investors in loans are broadly growing weaker, as well.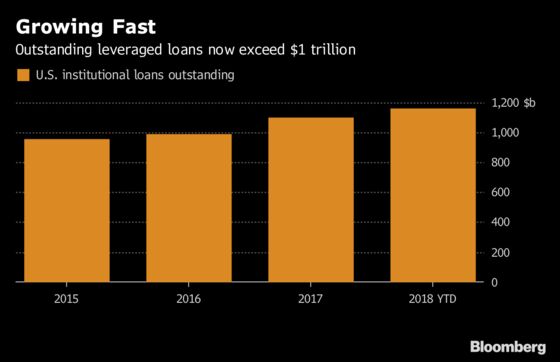 Despite the hot market, investors are showing that they have some limits. To close the deal, Rodan & Fields boosted the yield it offered on the loan to 4 percentage points above the London interbank offered rate, from 2.75 percentage points earlier, according to a person with knowledge of the sale. It also tweaked documentation to add investor-friendly provisions like a requirement for quarterly calls with lenders and restrictions on accounting changes that can boost revenue metrics.
Among the risks for lenders to Rodan & Fields, it only sells one type of product, and pushes it mainly through regular people like stay-at-home parents who sell the skin-care regimens on the side, similar to Amway or Mary Kay. These kinds of businesses, known as multilevel marketing firms, can attract regulatory scrutiny and lawsuits if they start to look like pyramid schemes, where revenues depend heavily on recruiting new salespeople and pushing them to buy products instead of selling to actual consumers.
For Rodan & Fields, the company discourages sellers from holding inventory. But almost 90 percent of their paid sales staff of 222,000 made less than $5,000 before expenses last year. Competition in the skincare industry is fierce, and the company's outsized revenue growth is expected to slow in the coming years, according to S&P Global Ratings, which grades the company at BB-, or three steps into junk.
"They've been very successful," said Susie Qu, an analyst at S&P. "As they get larger, it will be more difficult to deliver double-digit growth."
The company is now seeking financing weeks after TPG purchased a 25 percent stake for $1 billion, the people said. The debt includes a $200 million revolving credit line and a $600 million term loan, according to S&P.
Representatives for Rodan & Fields and TPG declined to comment.
Katie Rodan and Kathy Fields met as medical residents at Stanford University. They made their first fortune with their blockbuster acne line Proactiv, which became a sales juggernaut last decade thanks to celebrity endorsers like Jessica Simpson and Sean "Diddy" Combs. The doctors licensed their product to an infomercial company in the mid-1990s, and sold off their royalty rights to the brand entirely in 2016.
Their second act, the eponymous skincare company, started in 2002. They sold it last decade to Estee Lauder Cos., which offered the products through department stores. The doctors feared that the higher-end brand was languishing beneath beauty counters without bring properly pitched.
In 2007, Fields and Rodan bought back the company and moved it to selling through multilevel marketing. Two-month packages of products that treat acne, wrinkles or skin discoloration can be purchased online for close to $200, or through a network of distributors the company calls consultants, many of whom market the products on social media. The company's $150 eyelash enhancing serum has been hashtagged more than 400,000 times on Instagram.
"It's much easier now to have a larger network of acquaintances or connections in the digital world," said William Keep, dean of the School of Business at the College of New Jersey, who researches multilevel marketing. "This is a monetization of your network."
The odds of runaway success may be slim for an individual seller, but the company can still do well: it generates about $1.7 billion in revenue a year, according to Moody's Investors Service.