Turturro, Solomon Find Oasis at WNYC Radio Gala After Pittsburgh
(Bloomberg) -- Attending a gala days after the synagogue massacre in Pittsburgh and a pipe bomb threat at CNN's New York offices was both unsettling and comforting for guests at New York Public Radio's fete.
"It reinforces why we're here," Mayo Stuntz of Bessemer Venture Partners said Monday night during the cocktail hour at 583 Park. "We convene a community, we offer civil discourse. The more we understand about our common humanity, the less we hate."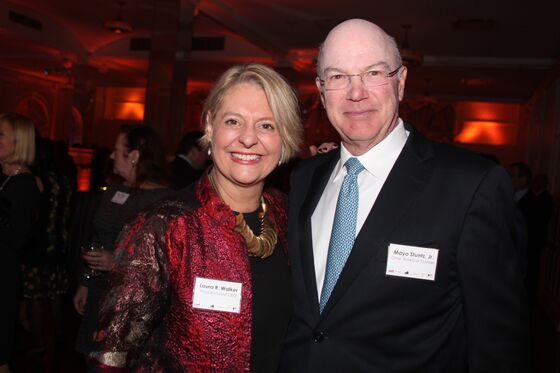 "I'm glad we have this to go to," said Susan Rebell Solomon, a board member of the nonprofit media organization that owns WNYC, WQXR and New Jersey Public Radio and resuscitated Gothamist earlier this year.
Her husband, investment banker Peter J. Solomon, put it this way: "It's disconcerting," he said. "The good news is we're supporting New York Public Radio."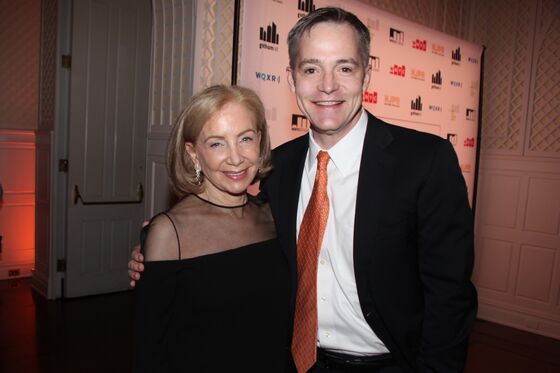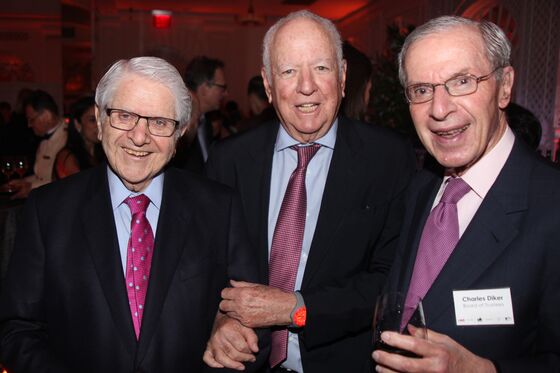 Brian Lehrer on his way to his dinner seat, summed it up, as he usually does on his morning call-in show on WNYC. "It's disorienting on the surface, but below the surface, we know we still need to fund the organization," he said. "We move forward in the interest of journalism and the public." The lead topic of his show on Tuesday was "Anti-Semitism Today."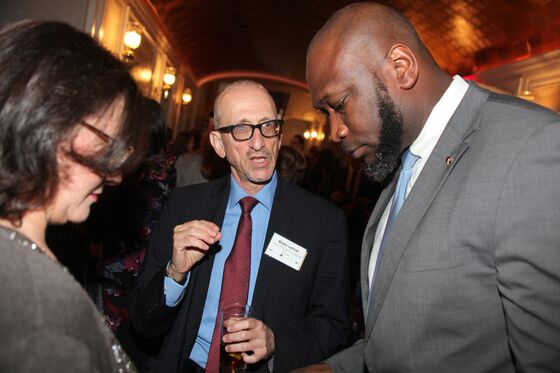 The event raised about $1.3 million with the Solomons serving as chairs along with Bethany and Robert Millard. The Alfred P. Sloan Foundation, a funder of WNYC's Health Unit and Radiolab, was honored along with Debevoise & Plimpton. For about 10 years, the law firm has provided pro bono legal services, including vetting an investigative story on pet cremation for Freakonomics.
The urgency of voting in the elections next week and the details of Halloween costumes were much-discussed topics. Cary Davis of Warburg Pincus will dress as the Beast with his daughter as Belle.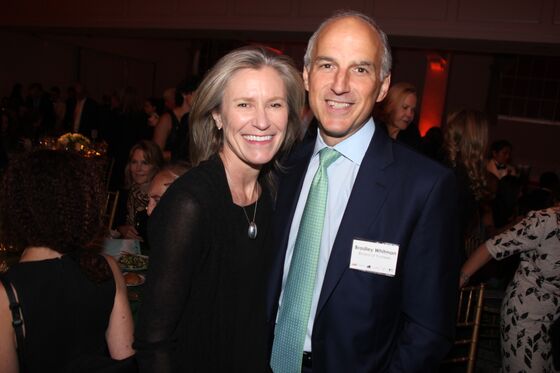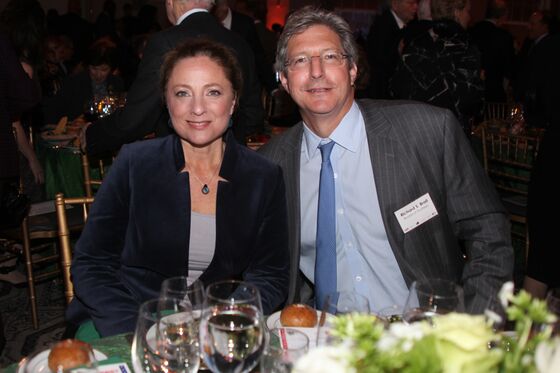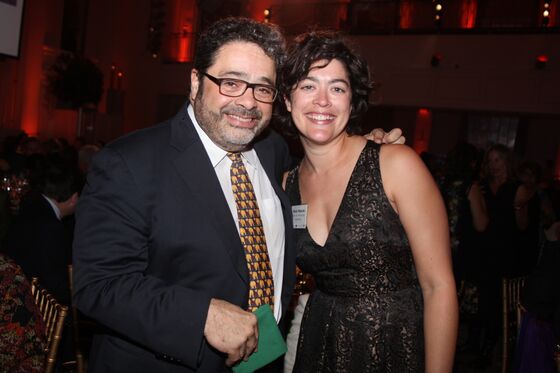 The most healing part of the evening was the music. Arturo O'Farrill sat down at a Steinway grand and played "Blackbird," a Beatles tune with just the right amount of solemnity. The fiery violinist Hilary Hahn performed Bach.
"I'm buying your album," the actor John Turturro, who'd emceed the program, told Hahn, who replied with with equal ardor that she'd been a fan since she saw him in 1992's "Brain Donors," a remake of the Marx Brothers' "A Night at the Opera."
That movie isn't his most serious work, Turturro admitted, before the conversation turned back to New York Public Radio. "It's an oasis on an island of rationality," Turturro said.