Turkey-Greece Feud Escalates After They Cancel War Games
(Bloomberg) -- Frictions are escalating between Turkey and Greece in the eastern Mediterranean, and could threaten planned talks over territorial disputes.
The rivals exchanged barbs on Sunday after Turkey announced it would conduct a seismic survey in an area of the Mediterranean that both claim. The flare-up undercut the goodwill created last week when they agreed to cancel their respective war games in an effort to ease tensions stoked by Turkish energy exploration.
Turkey, Greece Cancel Military Exercises Next Week, NATO Says
The dispute between the North Atlantic Treaty Organization members has become increasingly militarized, with both mobilizing ships and planes in the Mediterranean. On top of their own conflict over their maritime borders, they're also at odds over energy exploration off the divided island of Cyprus, itself long a source of conflict between Greece and Turkey. Turkish President Recep Tayyip Erdogan will host the newly elected president of the breakaway Turkish Cypriot state on Monday.
The Greek Foreign Ministry assailed Turkey's plan to survey waters south of the Greek island of Rhodes, saying it "essentially further undermines the prospect of a constructive dialogue." Turkey dismissed the claim as "groundless," saying its survey ship will ply through an area that lies entirely within its own continental shelf.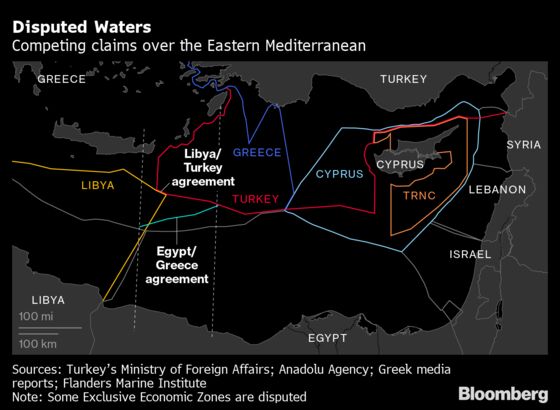 The two countries, however, define that boundary differently. Greece maintains that islands must be taken into account in delineating a country's continental shelf, in line with the United Nations Law of the Sea, which Turkey hasn't signed. Ankara argues that a country's continental shelf should be measured from its mainland. The survey area declared by Turkey on Saturday is 440 kilometers (230 nautical miles) from mainland Greece and 130 kilometers from Turkey, the Turkish Foreign Ministry said.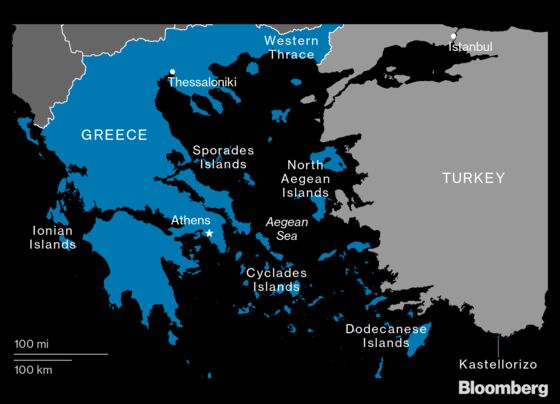 Turkey "is ready for dialogue and cooperation towards a solution based on equity, where the legitimate rights of both Turkey and Turkish Cypriots in the Eastern Mediterranean are secured," the ministry said in a statement.
"We also expect Greece to desist from devising factitious grounds and extending preconditions in order to avoid engaging in dialogue with Turkey."
No date has been set for talks.
Russia's Foreign Minister Sergei Lavrov, replying to a question at a news briefing in Athens, said "if someone suddenly asks us to mediate using our relations with one or another party, of course we will be ready to consider such a possibility."
The European Union is weighing further sanctions against Turkey over its energy exploration activities in waters claimed by bloc members. Greece's Prime Minister Kyriakos Mitsotakis plans to brief his EU peers on the latest developments in a video call on Thursday, according to a government official in Brussels.
A second EU official said bloc leaders plan to give time to the mediation efforts and decide only in December whether to pursue rapprochement with Turkey or impose further penalties on Ankara over its energy exploration activities.