'Star Wars' Backdrop in North Africa Is Now Producing Natural Gas 
(Bloomberg) -- Tunisia began production from a natural gas field in the heart of the rugged landscape that served as the backdrop for the Hollywood blockbuster "Star Wars," in a launch officials hope will help slash its energy import bill.
The long-delayed $1.2 billion venture with Austria's OMV AG has a production capacity of 2.7 million cubic meters a day. Officials have said it's expected to cut the country's energy import bill by 30% -- sorely needed savings in a North African nation struggling to find a balance between cost cutting and job creation.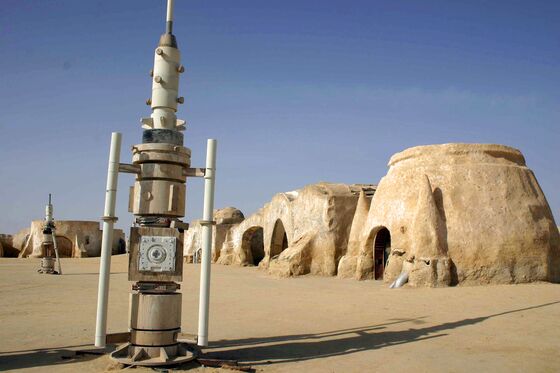 Prime Minister Youssef Chahed described the start of production at Nawara gas field on Wednesday as a "historic day" in a Tweet. OMV and Tunisia's state-run Entreprise Tunisienne D'Activites Petrolieres, known as ETAP, each hold a 50% stake in the venture. Production has been delayed by technical and political issues.
The field's start up comes as Tunisia is battling deep political rifts to form a new government since presidential and legislative elections late last year. The delay is stunting efforts to revive the economy.
While Tunisia's 2011 uprising gave rise to the Arab Spring revolts and saw the country emerging with a vibrant democracy, it is still struggling to address key challenges such as youth unemployment.