Trump Says He's Doing 'Incredible Job' Handling Coronavirus
(Bloomberg) -- President Donald Trump said his administration has done an "incredible job" preventing the spread of coronavirus after California's governor said the state is monitoring 8,400 people for signs of exposure.
The U.S. has 15 people who contracted the virus "instead of thousands of people," Trump told reporters Thursday at the White House, adding that most are better. He credited the administration's decision to close borders, an apparent reference to restrictions on travelers from China.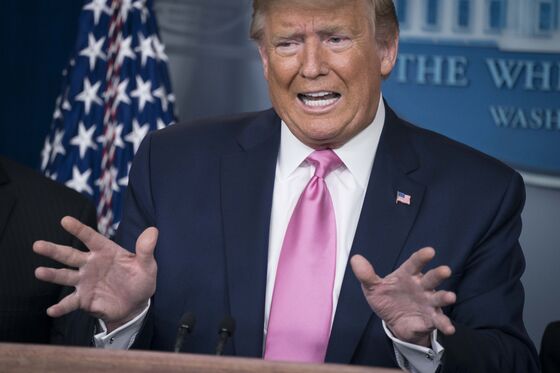 Global stocks plunged to four-month lows, government debt yields sunk to unprecedented levels and crude oil extended declines as anxiety over the spread of the coronavirus deepened.
The outbreak has the potential to become a pandemic and is at a decisive stage, the head of the World Health Organization said Thursday. The global economy is on course for its weakest year since the 2008 financial crisis as the virus damages demand in China and beyond, Bank of America predicted.
California Governor Gavin Newsom said the state is monitoring about 8,400 people for signs of the disease after they traveled to Asia.
Trump said the number of infections could increase before getting better, or the virus could go away.
The president also said the virus is "really above politics" but went on to criticize the top Senate Democrat, Chuck Schumer of New York.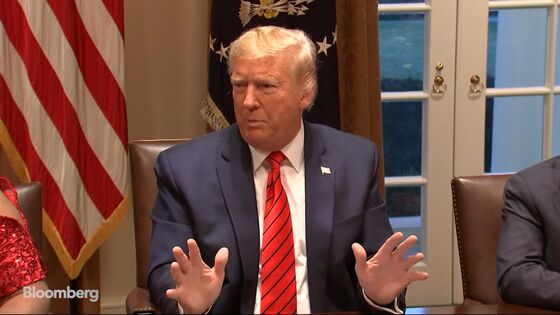 Later, at a black history event at the White House, Trump asked Health and Human Services Secretary Alex Azar to speak about the virus.
"We have really been able to keep the risks to Americans low right now," he said, crediting Trump. "That could change. That's why it's important for all of us to prepare."
Vice President Mike Pence said Thursday he is now leading the government's coronavirus task force instead of Azar.
Also Thursday, an attorney representing a whistle-blower accused the U.S. Department of Health and Human Services of a "failure to protect its employees" responsible for responding to coronavirus.