Trump's North Korea Envoy Strikes Out in Meeting His Counterpart
(Bloomberg) -- More than two months after being named President Donald Trump's special envoy for North Korea, Stephen Biegun still hasn't said exactly when he'll meet with his counterpart from Pyongyang.
The former Ford Motor Co. executive told reporters Monday in Seoul that he would like to hold talks with North Korea's vice foreign minster Choe Son Hui as soon as possible, according to the Yonhap News Agency. He was speaking after arriving Sunday for meetings with South Korean officials including local counterpart, Lee Do-hoon -- their second face-to-face talks in a week.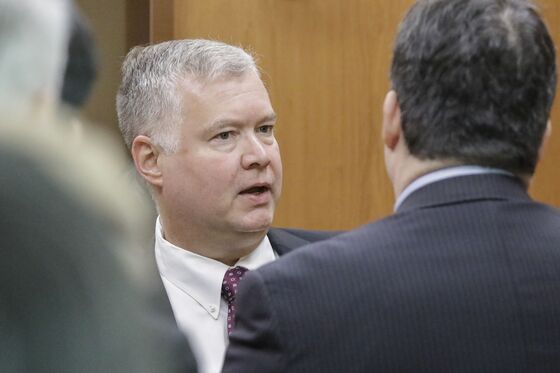 Biegun's failure to hold direct talks with Choe is the latest sign of friction as the two sides attempt to implement Trump and Kim Jong Un's pledge in June to "work toward complete denuclearziation of the Korean Peninsula." When Biegun accompanied U.S. Secretary of State Mike Pompeo on a trip to Pyongyang earlier this month, Choe was in Moscow, discussing the need to ease sanctions with Chinese and Russian officials.
Lee appeared to acknowledge that disarmament talks had slowed Monday, when he told reporters that he hoped working-level meetings could be held soon to "find a breakthrough in the current circumstances." The Trump administration has pushed back the date for a second summit with Kim until after the U.S. midterm elections, with South Korea's Chosun newspaper reporting last week that it won't be held until early January.
Joseph Yun, Biegun's predecessor in the post, expressed concern earlier this month about the lack of working-level talks, saying that establishing a process was important to achieving denuclearization. "My own concern is the leaders are so way out in front," Yun told a forum in Seoul.
Biegun previously served as national security adviser to former Senate Majority Leader Bill Frist before becoming Ford's head of government affairs. Pompeo -- Trump's point man on North Korea talks -- appointed him as special representative on Aug. 23.
North Korea appears more focused on diplomacy with Russia, with speculation increasing about a possible summit between between Kim and President Vladimir Putin. North Korea's official Korean Central News Agency said Saturday that another vice foreign minister had left for talks in Moscow.
The U.S. and North Korea are at loggerheads over sanctions, as the Trump administration demands greater evidence of Kim's commitment to giving up his nuclear arsenal before granting relief. Over the weekend, the State Department released photos of ship-to-ship transfers to North Korean vessels that are banned under United Nations measures.
North Korea has signaled frustration with the U.S. approach, with KCNA publishing a commentary on Oct. 20 describing the policy of maintaining sanctions while seeking closer ties as "duplicity and two-faced behavior."