Trump Appears to Lament Passing Over Warsh for Powell at Fed
President Donald Trump appeared to regret passing over former Federal Reserve governor Kevin Warsh in favor of appointing Jerome Powell as central bank chairman, while repeating his lament about the dollar's strength and praising the use of negative interest rates in Europe.
"Kevin Warsh. Kevin. Where's Kevin? I don't know, Kevin, I could have used you a little bit here. Why weren't you more forceful when you wanted that job?" Trump said Wednesday while acknowledging a long list of attendees at the White House signing ceremony for the phase-one trade agreement with China. "I would have been very happy with you."
Trump then repeated criticisms of the Fed, complaining that U.S. interest rates and the dollar are too high while voicing fondness for negative interest rates that let countries like Germany get paid to borrow money.
"I love this, this concept is incredible," Trump said. "Again, you don't know know where the hell it leads, but you borrow money and when you have to pay it back, they pay you."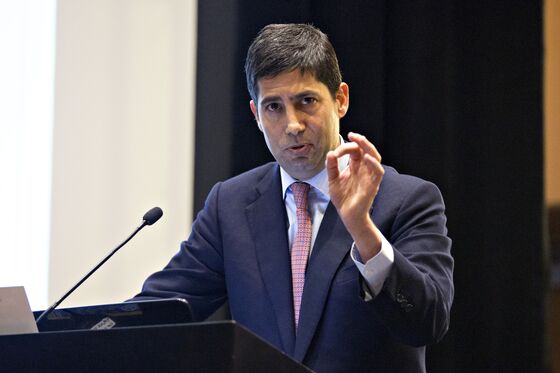 After cutting interest rates three times last year to a range of 1.5% to 1.75%, Powell and his colleagues have argued that U.S. monetary policy is well positioned to extend the record-long economic expansion.
The Bloomberg dollar index slipped to fresh lows for the day as Trump spoke at the U.S.-China deal event.
Warsh was among a number of people Trump interviewed for the Fed chair position before the president tapped Powell for the job two years ago. His name also came up as a potential candidate to become Bank of England Governor – a post that was taken by Andrew Bailey.
Now a consultant and Stanford University lecturer, Warsh served as a Fed governor from 2006 to 2011. In December 2018, Warsh penned a Wall Street Journal opinion article with billionaire investor Stanley Druckenmiller criticizing the Fed for raising interest rates and running down its balance sheet.