Trump and Kim Find The Limits to Friendship
Donald Trump and Kim Jong Un have made much of their rapport, on show again this week in Vietnam with smiles and words of mutual praise. So the abrupt end to their summit today - what the U.S. president called his "friendly walk away" without any kind of deal – looks even more dramatic.
It seems Kim figured he could use his friendship with Trump to convince him – when they were alone - to ease off on sanctions that are choking North Korea's economy.
Trump instead dug in, potentially egged on by top administration figures like Secretary of State Michael Pompeo and National Security Adviser John Bolton who are frustrated that Kim has done almost nothing to dismantle his nuclear arsenal since last year's historic first summit in Singapore.
We're not yet back to the old days of missile tests and threats of mutual destruction. Trump said talks would continue, though he did not commit to another summit. He indicated the U.S. won't resume military drills with South Korea, a concession to Kim.
Trump put a good spin on walking away empty handed by emphasizing that he'd rather have no deal than a bad deal. That might sound tough, but the concern from the start was that engaging Kim would backfire at some point.
North Korea's weapons are its only leverage and won't be given up easily. While both leaders will claim the moral high ground, neither may emerge a winner from the Hanoi collapse.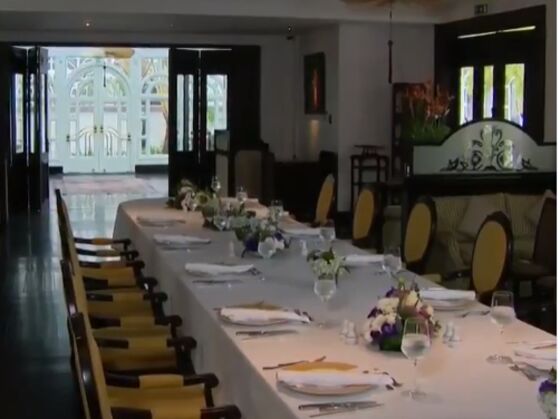 Naming names | Trump may not be the only one sweating over his former personal attorney and fixer Michael Cohen's explosive testimony yesterday. In addition to the president, Cohen implicated three top Trump Organization executives, suggesting they too may face scrutiny from federal prosecutors. Trump told reporters in Hanoi today that Cohen "lied a lot," including in his depiction of the president as a racist and con man. Click here for a full recap of the hearing.
Courting the kingdom | A meeting yesterday between Trump's son-in-law and senior adviser, Jared Kushner, and Saudi Crown Prince Mohammed bin Salman is fanning criticism of the administration's relationship with Riyadh after the murder of U.S.-based columnist Jamal Khashoggi. There's rising bipartisan frustration that the White House has so far ignored a 120-day deadline for a report on Khashoggi's killing sought by the Senate Foreign Relations Committee.
Decision day | Israeli Prime Minister Benjamin Netanyahu is bracing for a decision today by the attorney general after a two-year corruption investigation. He potentially faces charges including bribery, fraud and breach of trust for allegedly trading favors with wealthy businessmen. While he's not obligated to resign in response, polls suggest an indictment could swing the April 9 election, toppling Netanyahu after almost a decade in power.
Canadian crisis | Justin Trudeau's former attorney general named the Canadian premier - along with his finance chief and other senior aides –  in a detailed account of efforts to persuade her to end prosecution of a Quebec construction company. Jody Wilson-Raybould said the actions, while not illegal, amounted to political interference in the judicial system. Trudeau said he and his staff "acted appropriately.'' The Conservative leader trying to unseat Trudeau in this fall's election called for his resignation.
Sudanese crackdown | Days after Sudan's embattled government announced a state of emergency, authorities are ramping up their crackdown against protests that are the biggest threat to President Omar al-Bashir's rule since he seized power in a 1989 coup. Mohammed Alamin reports from Khartoum, where security forces are raiding homes in protest hotspots, storming universities and making a new wave of arrests.
Venezuelan opposition leader Juan Guaido touched down in Brasilia and will meet with President Jair Bolsonaro today ahead of stated plans to return to Caracas in the coming days  – he may request any asset seizures of regime collaborators held in Brazil or the stripping of visas for Nicolas Maduro's diplomats.
And finally...Scientists in Dubai are developing crops capable of thriving in salty desert soils that normally resist cultivation. They have produced five varieties of quinoa, the protein-rich grain that tastes like nutty rice, amid rising worries about the impact of climate change on global food security. "You can see the disaster coming," says Ismahane Elouaf, who heads the International Center for Biosaline Agriculture. "I can't understand why more people aren't acting to prevent it."d