Elsa Weakens to Tropical Storm Before Expected Florida Landfall
(Bloomberg) -- Elsa weakened to a tropical storm as it neared Florida's Gulf coast and is expected to make landfall on Wednesday north of Tampa.
Top winds reached 70 miles (113 kilometers) per hour on Wednesday, the National Hurricane Center said in an advisory at 2 a.m. local time. The storm had been classified as a Category 1 hurricane in an earlier notice on Tuesday evening.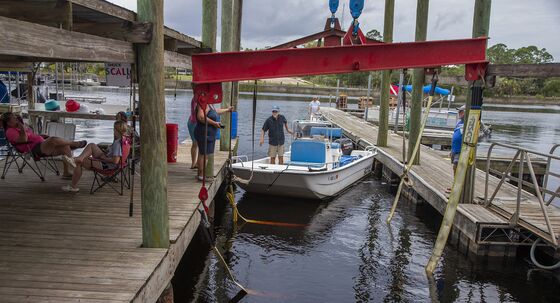 The storm is on track to come ashore north of Tampa, in a sparsely populated area surrounded by nature preserves. As it approaches, it could push a dangerous storm surge into Tampa Bay, raising ocean levels from 3 to 5 feet. Elsa will likely cause about $500 million in losses, said Chuck Watson, a disaster modeler with Enki Research.
"Elsa is forecast to make landfall along the north Florida Gulf coast by late Wednesday morning and then move across the southeastern United States through Thursday," the NHC said in the advisory. "Weakening will begin after Elsa moves inland by late Wednesday morning."
Elsa is the fifth Atlantic storm this year and became the season's first hurricane as it moved through the Caribbean last week, killing at least three people. It will also be the third named storm to hit the U.S. this year. While meteorologists don't expect the tally of Atlantic storms in 2021 to reach last year's record of 30, they're predicting a more active hurricane season than normal.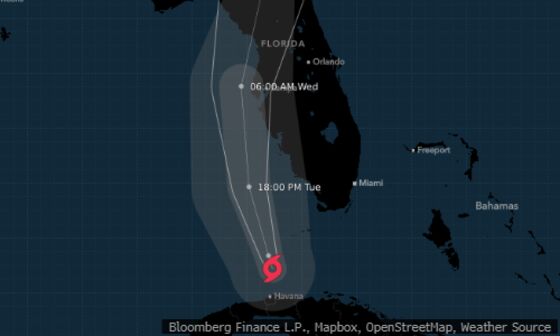 Elsa, which is too far east to disrupt oil and natural-gas production in the Gulf of Mexico, could raise ocean levels by as much as 4 feet (1.2 meters) along parts of Florida's coast. It will also bring as much as 9 inches of rain across the Florida Keys and 6 inches across the rest of the state. From there Elsa will move across Georgia and the Carolinas, bringing heavy rain as it weakens.

The storm will likely re-enter the Atlantic south of New Jersey, gaining strength as it sweeps past New England and into the Canadian Maritimes by the weekend.