U.S. Allows More Time for Deripaska Talks on U.S. Sanctions
(Bloomberg) -- The U.S. Treasury gave Russian billionaire Oleg Deripaska more time to relinquish control of the world's second-largest aluminum producer, United Co. Rusal, before U.S. sanctions kick in.
Treasury said in a statement that licenses allowing Rusal to continue doing business would be extended a month to Dec. 12. U.S. government officials are in talks with negotiators about lifting sanctions on En+ Group Plc, the company that holds Deripaska's stake in Rusal.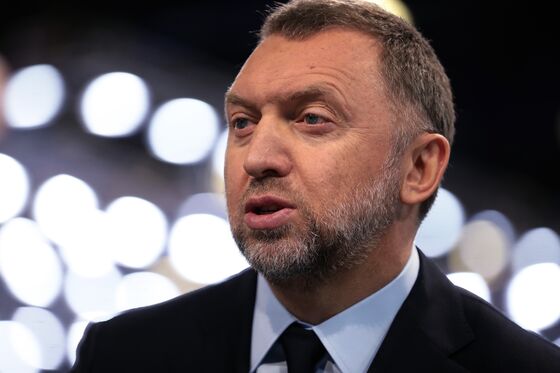 "En+ and Rusal have approached the U.S. government about substantial corporate governance changes that could potentially result in significant changes in control," an unidentified Treasury spokesperson said in the statement.
Without the extension, the impact on the aluminum industry was set to intensify in the coming weeks as counterparties such as consumers and banks start to wind down their dealings with Rusal in anticipation of the sanctions deadline, previously set for November 12.
The move to extend the deadlines for En+ and Rusal means that the U.S. could delay the announcement of any deal until after the mid-term elections on Nov. 6. Last month, Rusal was said to have asked its customers if they could wait until after the mid-terms to sign new contracts. Any move to soften the curbs on Rusal could be politically contentious amid calls for fresh sanctions against Russia.
En+ has been discussing with the U.S. a proposal for Deripaska to cut his stake in the company to below 50 percent from 66 percent currently, and appoint a majority of independent directors to the board. Under the latest proposal, some En+ shares would be transferred to a blind trust run by a U.S. bank, according to people familiar with the matter.