Accused Trader in UBS Insider Case Bought 3-Liter Bottles of Cristal
(Bloomberg) -- Day trader Walid Choucair often spent thousands of pounds on oversized bottles of champagne at Tramp, a private members club in London's tony Mayfair area. But he also came to play electric guitar with his band.
Details of Choucair's habit of going to Tramp every other week emerged when the club's general manager, David Fleming, testified at the insider dealing trial of the day trader and his friend, former UBS Group AG compliance officer Fabiana Abdel-Malek.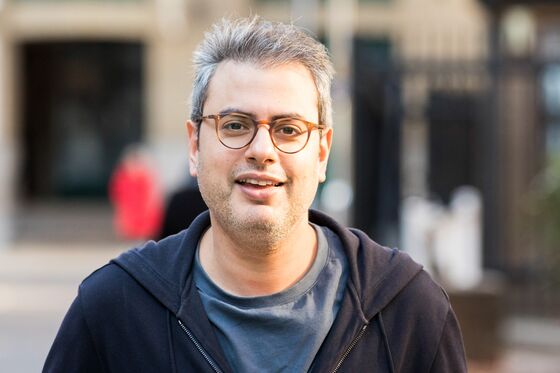 Choucair, 39, has been a Tramp member since 2001, and, according to prosecutors, took Abdel-Malek to the club after she gave him information on deals UBS was working on. The two deny the accusations.
Fleming stood in the witness box without removing his black coat and provided short and barely audible answers. He had already provided investigators with Choucair's bills, many of them totaling thousands of pounds, between March 2013 and May 2014.
Choucair was a frequent visitor to the trendy hangout, bringing girlfriends, friends and larger parties and usually spending several thousand pounds, his lawyer Richard Wormald said. Most of the money was spent on champagne, often on three-liter bottles of Cristal, he said.
Some nights, Choucair played at the club with his band, "and a very good one," Fleming told the jury. His collection of electric guitars is "quite a fascination of his," he said.
Tramp was such a draw for celebrities that three former James Bond actors -- Sean Connery, Roger Moore and George Lazenby -- coincidentally came for drinks at the same time once, Fleming said. It's also where Princess Diana spent time with Dodi Fayed, he told the jury.
When Tramp opened in 1969, members paid 10.50 pounds ($14) per year, a fee they would still pay today if they remained. Choucair's fees are 500 pounds per year, the price when he joined in 2001, Fleming said. Membership now costs 1,000 pounds a year.