Top U.S. Gas Supply Analyst Gets It Right by Taking the Short View
(Bloomberg) -- For the top forecaster of supply in the world's most actively traded natural gas market, being accurate is a matter of taking it day by day.
To come up with her prediction for the weekly change in U.S. gas stockpiles, Nina Fahy, head of North American natural gas at Energy Aspects Ltd. in New York, monitors daily changes in production and demand, comparing them against proprietary models for pipeline flows and gas burned by power plants. That sets her apart from analysts who don't recalibrate their models every day.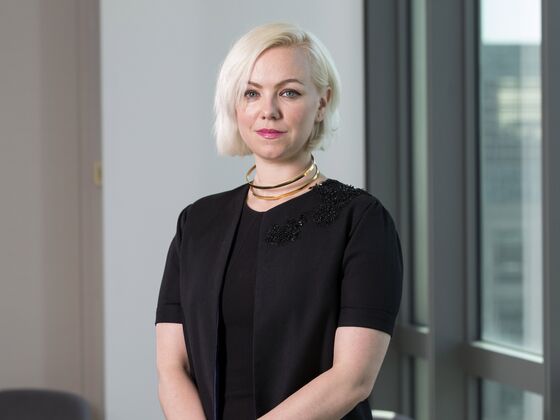 The approach has paid off: For the past two months, Fahy's estimates have been the most accurate among analysts surveyed by Bloomberg. Guessing the U.S. inventory number correctly is increasingly vital for traders around the world as America sends record volumes of gas overseas from the nation's shale basins, expanding the global market for the heating and power-plant fuel.
"The short-term models that we have developed are consistently performing well, and that has been the key to our storage estimate performance," Fahy said. "It's something we have to look at every day. We are in tune with all the changes" in weather forecasts, next-day gas prices and flow data, she said.
Predicting the stockpile number accurately can make all the difference for traders, especially during the winter, when rising demand for the heating fuel may stoke concern about supply shortages. Prices often fluctuate wildly when the U.S. Energy Information Administration releases its data at 10:30 a.m. each Thursday in Washington, sometimes reversing the week's gains or losses within seconds.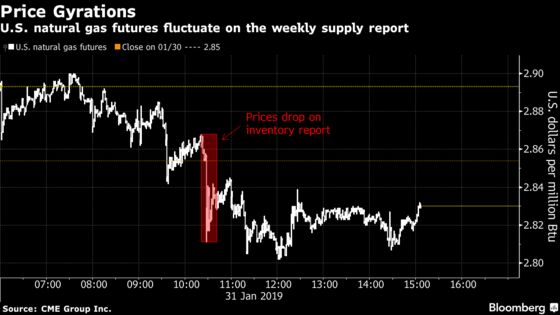 Bloomberg's ranking methodology requires forecasters to build up a track record that's scored based on accuracy. Fahy has held the top spot for seven straight weeks, and her prediction was right on target or within 5 billion cubic feet of the storage number 67 percent of the time since late September. The Bloomberg survey usually includes between 14 and 18 analysts.
Fahy, 34, has been looking at the gas market for about a decade. She had just started her career in the institutional investment management industry with Greenwich Associates in 2007 when the financial crisis the following year prompted her to change tack and focus on energy research. She joined Pira Energy Group in 2009 before jumping to Energy Aspects two years ago.
While Fahy's analysis of gas stockpiles is based on short-term changes in supply and demand, there's no substitute for talking to clients and sometimes going with your gut, she said. She's also in regular contact with colleagues in London, Singapore and Houston.
"We are always in touch with the market," she said.