Credit Suisse Investor Sees Envy, Race in Campaign Against Thiam
Top Credit Suisse Group AG investor David Herro said he and other investors fully back Tidjane Thiam amid reports of a power struggle between the bank's chief executive officer and Chairman Urs Rohner.
Thiam has brought stable earnings and growth to the bank, Herro, deputy chairman at Harris Associates -- one of Credit Suisse's top investors -- said in an interview. He said there appears to be an orchestrated attempt to "pin something" onto Thiam and suggested that campaign may be motivated by envy or race. Thiam is the first black man to lead Credit Suisse.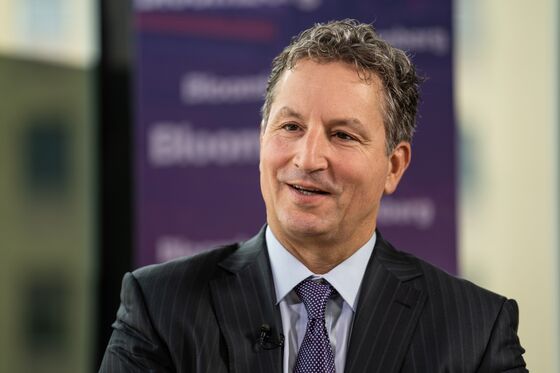 "People don't want to see the board or anyone tinkering with management," he told Bloomberg Television's Francine Lacqua on Monday. "To be honest, to be very frank, it seems envy from the competitors or perhaps something else given that Mr. Thiam looks a little bit different than the typical Swiss banker. Either one of these two rationales behind these attacks against him, to me are extremely distasteful."
Herro has been one of Thiam's staunchest public supporters during a damaging spying scandal that came to the fore in September and which laid bare tensions at the very top of the lender. Bloomberg, citing people familiar with the matter, reported Friday that Rohner was preparing a list of possible successors to Thiam and was working to replace him. The chairman denied the story, while the bank declined to comment.
The drama reflects the aftershocks of an episode that rocked the bank when it emerged that a top Thiam lieutenant hired spies to track former wealth management head Iqbal Khan. While the CEO was cleared and Credit Suisse called the incident an isolated event, it since turned out that the aide also ordered the surveillance of at least one other executive.
The scandal was preceded by a personal falling-out between Thiam and Khan, people familiar with the matter have said. Rohner negotiated the terms of Khan's exit earlier in the year, and he took control of the initial spying investigation a few months later.
Herro also defended Thiam at the time, saying the bank was justified in taking action to protect itself from possible poaching. On Monday, he renewed calls that the supervisory board should work as planned on finding a successor for Rohner when his term expires next year.
"We outside of the little area of Zurich, outside Paradeplatz, don't understand this war against the CEO," Herro said, referring to the banking district in Switzerland's financial center.
The scandal played out on the front pages of the Swiss tabloids and in international papers, and the revelations that followed about the culture at Credit Suisse have been adding up -- from outbursts by senior managers in Zurich to further disclosures about Thiam's rift with Khan. Now Thiam's former lieutenant is reported by Swiss media to be exploring legal options after being terminated for cause and therefore losing about $4 million in bonuses.