Tom Barrack-Backed Digital Colony Weighs Bid for Zayo
(Bloomberg) -- Digital Colony, a communications infrastructure-focused firm formed by Tom Barrack's Colony Capital Inc. and Digital Bridge Holdings LLC, is part of a potential buyer group weighing a bid for Zayo Group Holdings Inc., according to a person with knowledge of the matter.
The group, led by Digital Colony and investment firm EQT, has fully committed debt financing, said the person, who asked not to be named because the matter is private. A Digital Colony representative didn't immediately respond to a request for comment, and an EQT representative declined to comment.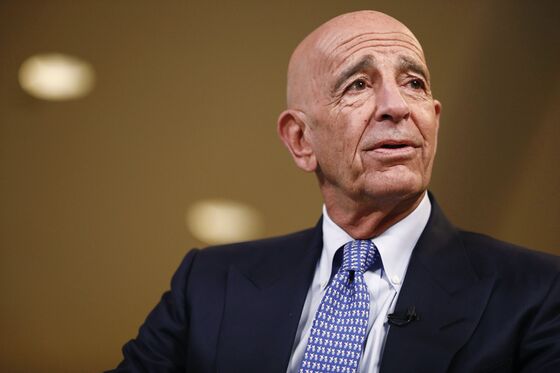 Zayo is a Boulder, Colorado-based owner of fiber networks across North America and Europe. Its shares rose almost 11 percent on Wednesday after the company said it's "evaluating strategic alternatives." They gave up some of those gains during the morning, then surged almost 12 percent as of 11:05 a.m. in New York, after Bloomberg reported Digital Colony's interest, boosting Zayo's market value to $6.4 billion.
Zayo, led by Chief Executive Officer Dan Caruso, postponed its analyst day, and said it will take "a minimum of several weeks to months" to consider its options, though there's no set timetable nor assurance a strategic alternative will result.
A group comprised of Blackstone Group LP, Stonepeak Partners LP, KKR & Co., I Squared Capital, GTCR and Charlesbank Capital Partners expressed interest in acquiring Zayo, people with knowledge of the matter said in November. In January, Bloomberg reported that EQT was among other potential suitors assessing bids for the company.
After reports that Zayo rejected offers from the Blackstone group, activist investor Sachem Head Capital Management last month wrote a letter to Zayo urging it to explore a sale, according to a person familiar with the matter. Sachem Head declined to comment.
Digital Colony, which focuses on towers, data centers, small cells and fiber, had raised $2.4 billion for its debut fund as of May 2018, according to a filing.