To Save Lobsters, Maine Piles Into States Eyeing 100% Renewables
(Bloomberg) -- Maine, warning that global warming is a threat to its lobsters, just joined the growing chorus of states pledging to get all of their electricity from renewable energy sources.
In setting a goal of sourcing all of Maine's power from renewable energy resources by 2050, Governor Janet Mills is aligning the state with others including California and Hawaii that have already established 100 percent clean energy targets. Mills said during a conference Thursday that she plans to introduce legislation that would create a climate council responsible for helping achieve the state's emissions-reduction goals.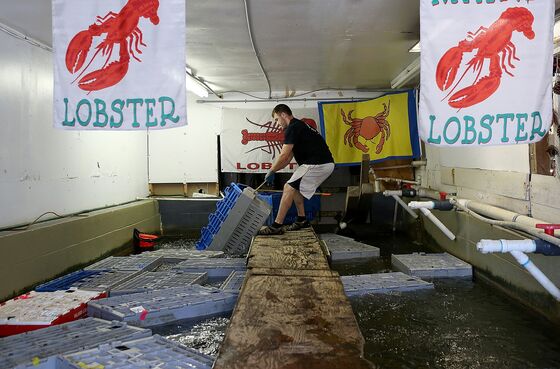 "The Gulf of Maine is warming at a rate faster than 99 percent of the world's oceans, driving our lobster populations further up the coast," Mills said in a written copy of her speech. "Here in Maine, we are witnessing these changes firsthand."
Just this month, both Illinois and Minnesota also made moves to consider 100 percent renewable energy targets.