Tina Fey Dons Galoshes and Whale Jokes Rule at Snowy Museum Gala
(Bloomberg) -- The gala commute can be tough in a snowstorm, yet hundreds made it out Thursday night in New York. The richest woman in America, Alice Walton, was honored at the Guggenheim Museum. Earth, Wind & Fire performed for NewYork-Presbyterian and Weill Cornell Medical Center.
Outside the American Museum of Natural History, workers cleared and salted the street to give guests a smooth entry to its annual bash.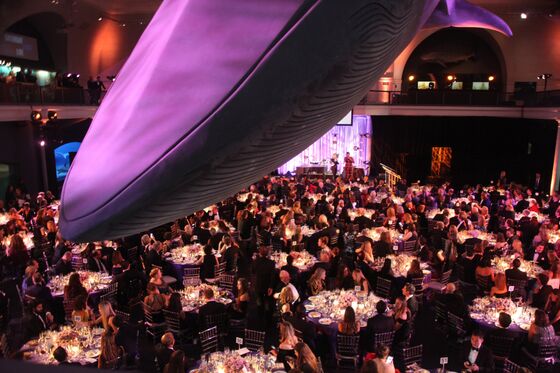 Tina Fey arrived in galoshes, switching into pretty shoes at the coat check. Hedge fund manager Roberto Mignone took the B train in his shiny tuxedo shoes, glad he'd found packed-down snow on his route.
His wife coming in by car from Westchester was more stymied: Allison Mignone missed cocktail hour because the ride took so long, but made a very happy entrance in emeralds and a dress with a low back during dinner in the Hall of Ocean Life.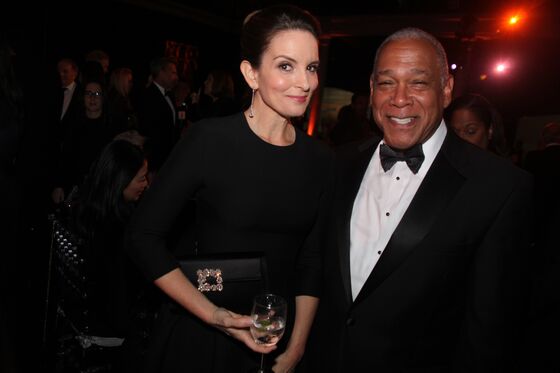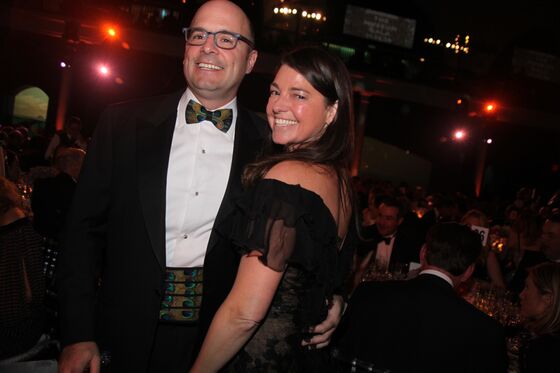 The meal was hearty -- beef and potatoes -- and the mood sentimental as Ellen Futter reflected on her 25 years running the museum.
"I've been under the whale many times," Futter said. "Tonight, she looks a little different. She's presiding with majesty and grace but also love. That's what I'm feeling in this room."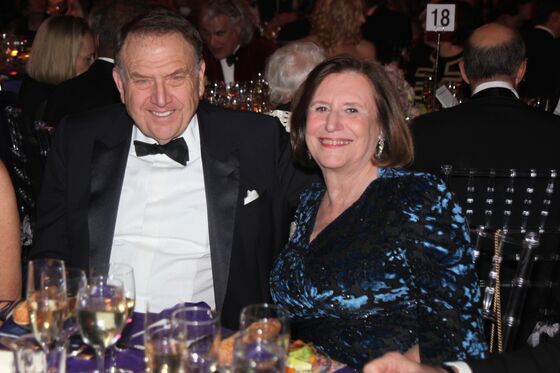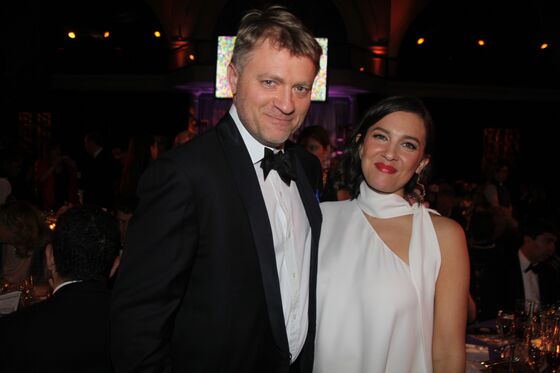 Saturday Night Live's Cecily Strong, in a comic nod to the #MeToo movement, had a different take on the whale later in the evening.
"My mother always used to say, 'You'll never get anywhere in this business, unless you're willing to get under a famous fat whale.'"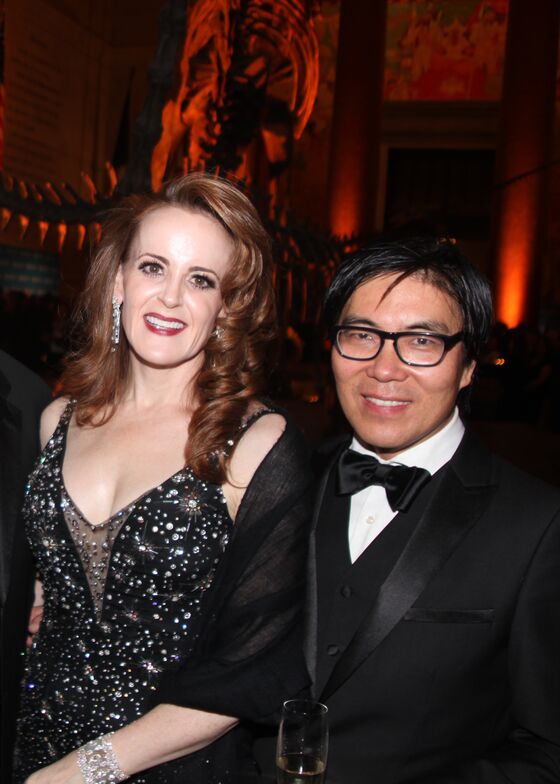 It has become tradition for a cast member from the NBC show to mine the museum for laughs. Noting its extensive collections, Strong said, "The only bones I care about preserving right now are Ruth Bader Ginsburg's. Can't we just keep her in one of those dioramas?"
Strong also lamented the state of New York's subway system. "It's faster to ship yourself to work using Amazon Prime."
She had only sarcasm on Amazon's move to Long Island City: "We did it! We finally got a big business to come to New York City."
As for Jeff Bezos, whose net worth is more than $134 billion according to the Bloomberg Billionaires Index, he's "all the proof I need there really is no cure for baldness."
Four tickets to see SNL earned higher bids than dinner with astrophysicist Neil deGrasse Tyson. In the room decorated with lavender roses were Greg Lippmann, John Lykouretzos, Tony Yoseloff, Scott Bok, Blair Effron and Rebekah Mercer.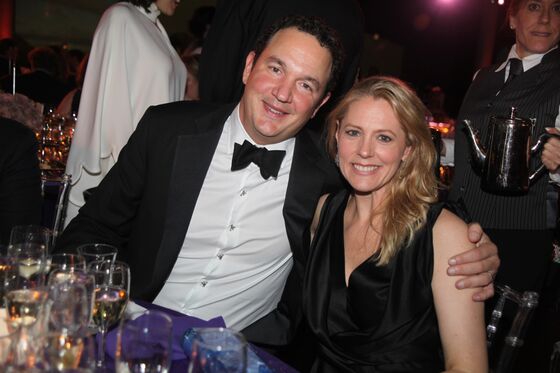 Scarlett Johansson and SNL's Colin Jost were seen carefully reading a museum placard about the Olympic Mountains.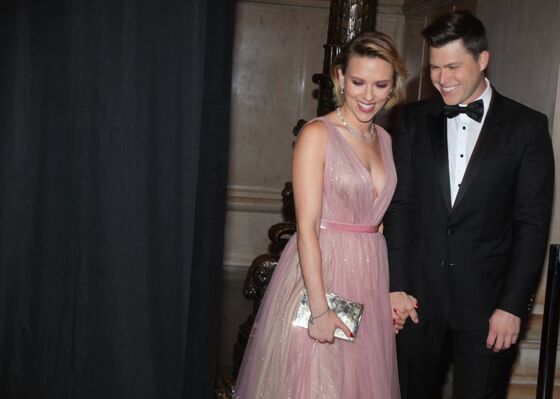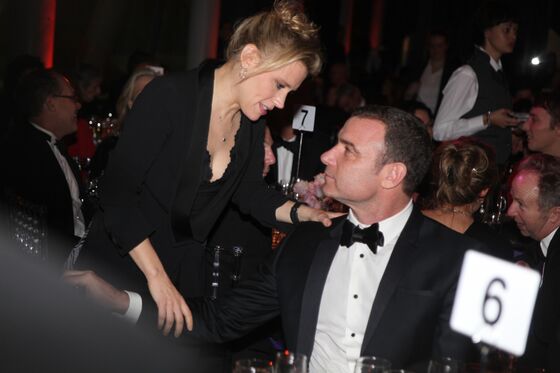 Ron Perelman and Anna Chapman sat with Lorne Michaels and Kenan Thompson. Steve Carell, who's hosting this week's episode of SNL, looked a little too tan for the weather as he yucked it up with Leslie Jones.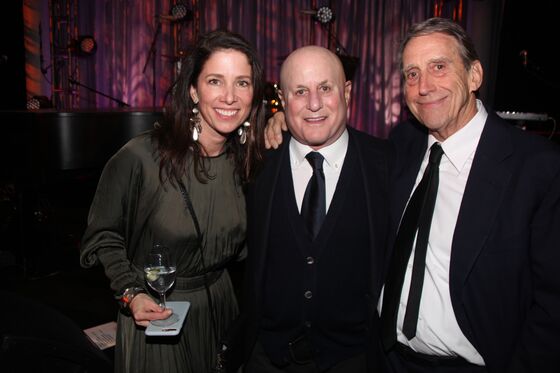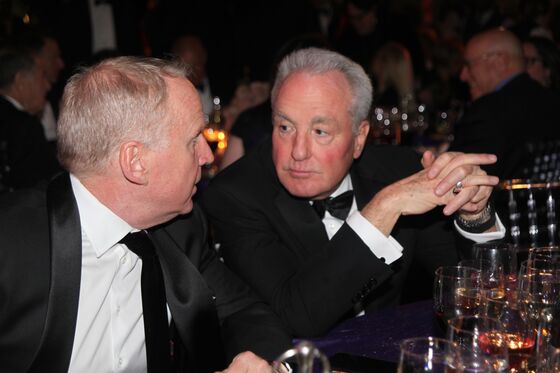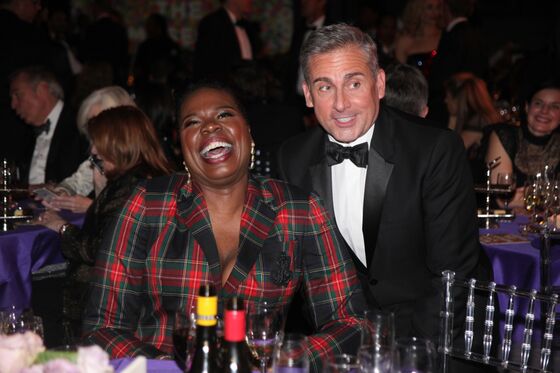 Futter got up from her seat next to Richard LeFrak to say a special hello to Daniel Ziff and his wife Brianne Garcia Ziff, who's pregnant.
Peter Solomon didn't make the gala because of the weather. He'd been in Boston to teach a class in book collecting and his flight was canceled, his wife, Susan, said.
The evening ended with a performance by Sara Bareilles and chocolates in the shape of dinosaurs and whales.