Kuaishou's Mega IPO by the Numbers, the Largest Listing Since Uber
(Bloomberg) -- Kuaishou Technology's Hong Kong initial public offering is set to give the Chinese social video app maker its moment in the sun, even if its victory over rival ByteDance Ltd. ultimately proves to be short-lived.
The firm behind the app -- second in terms of daily users only to Douyin, the domestic version of ByteDance's international hit TikTok -- will have its debut Friday, after having already broken records in Hong Kong for the number of retail investors subscribing to its shares, and the amount pledged in the process. The $5.4 billion raised makes Kuaishou the world's biggest internet IPO since Uber Technologies Inc.'s $8.1 billion U.S. share sale in May 2019.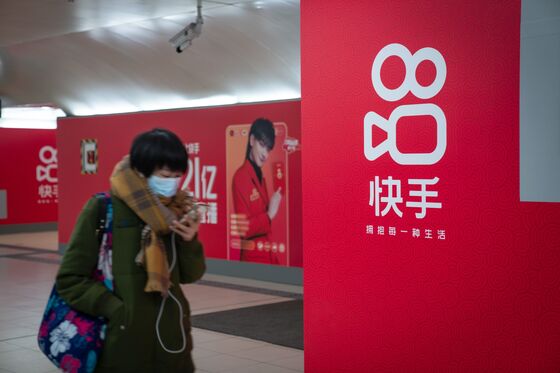 The company founded by former Google employee Su Hua and Cheng Yixiao as an app built around sharing animated GIF images pivoted to short video in 2013, and added live streaming in 2016, landing footholds in what were to become two of the hottest social media formats in the world.
With ByteDance raising funds ahead of a Hong Kong IPO of its own, which Bloomberg News reported in November, Kuaishou's IPO is the company's best chance to prepare for the battle to come.
305 million: average daily active users in China on Kuaishou platforms
86 minutes: average daily time spent per user on the app
2.3 trillion: short video and live streaming likes, shares and comments on the app
19,941: Employees
40.7 billion yuan ($6.3 billion): revenue in nine months to Sept. 30, 2020
(All figures from the nine months ended Sept. 30, 2020. Source: Kuaishou prospectus)
HK$115: Price per Kuaishou share sold to investors in the IPO, at the top of a marketed range
HK$250: Price per Kuaishou share in so-called gray-market trading by institutional investors, Bloomberg News has reported
365.2 million: shares sold to investors, prior to the issuing of over-allotment shares
$5.4 billion: raised in IPO
$60.9 billion: market value of the company implied by IPO price
Four: billionaires created, according to data compiled by Bloomberg; Su and Cheng will each be worth more than $5.5 billion, according to the Bloomberg Billionaires Index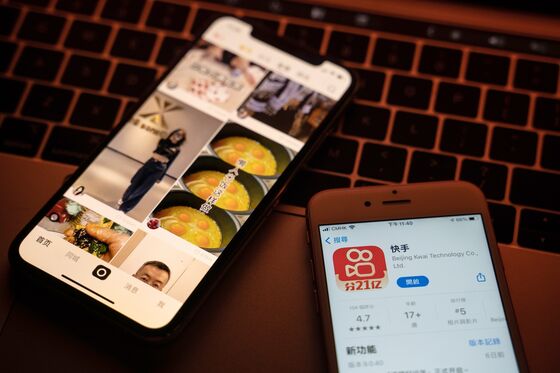 1,204: The number of orders from retail investors for each available share, according to a company statement
HK$1.28 trillion ($165.1 billion): amount pledged by 1.4 million retail investors for subscriptions to the IPO, according to IFR -- both figures are the highest in Hong Kong's history
10: the number of so-called cornerstone investors that commit to holding their shares for six months in exchange for early, guaranteed allocations. The firms that split $2.5 billion worth of shares include The Capital Group Funds, Invesco, Fidelity International, Temasek Holdings and GIC
Kuaishou's IPO is set to make the fledgling company into a giant. It will need the funds it raises, and billions more, to fend off rivals in not one but two hotly contested business lines. In live-streaming, it faces competitive pressure from local platforms such as Joyy Inc. and Momo Inc., while in short video, ByteDance's Douyin dominates with roughly twice as many daily users. That was the case even before Kuaishou's own backer, Tencent Holdings Ltd., launched a short-video feed inside its super-app WeChat.
The company, whose name means "fast hand", will be the first short-video player to feel the glare of the public markets -- for better or for worse. Both its backers and rivals will be watching to see whether it struts, or stumbles.