Three Charts That Show the Soaring Backlog of Unbuilt Homes
(Bloomberg) -- There are backlogs and shortages everywhere, and one of the areas where it's most pronounced is in housing. On Tuesday we learned that the backlog of unbuilt homes — those that have been sold, but construction hasn't even started —  surged over 16% in the last month.
Of course, different homebuilders are behind by varying degrees.
The first simply shows the year-over-year change in backlogs by builder. As you can see, even the smallest backlog growth on the list is Lennar's 25% increase: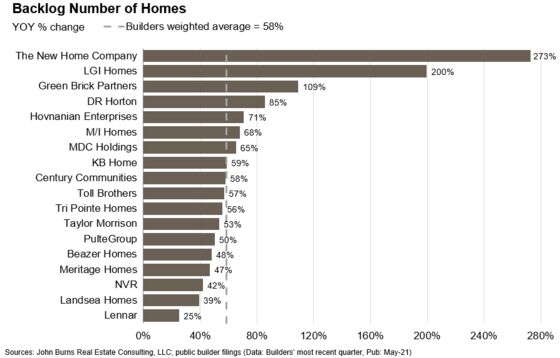 Next up a look at the industry over time: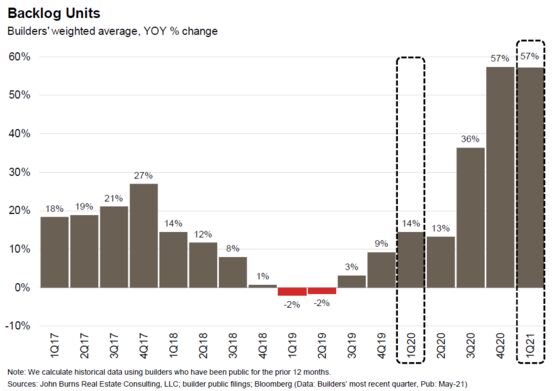 And finally, the most staggering chart, perhaps, is the percentage of homebuilder backlogs that are getting worked through each quarter. Falling off a cliff: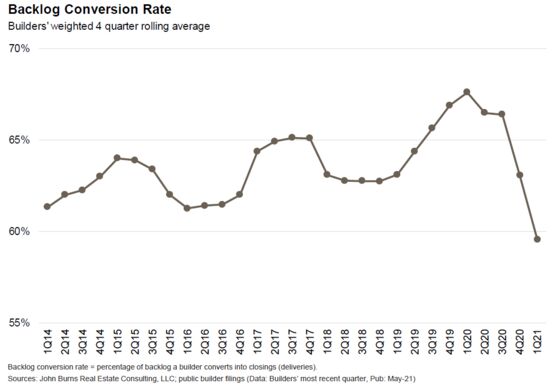 We know everything is scarce in housing: lumber, windows, cabinets, labor, and land. These charts demonstrate the consequences nicely.