Three Charts That Show the North American Oil Glut Is Moving
(Bloomberg) -- North America's rapid oil production increase has experienced growing pains, and the aches seem to be moving from one joint to another.
The latest oil patch to suffer from too much oil is the Bakken shale formation, a massive play that stretches across portions of North Dakota, Montana and Canada. The difference -- or spread -- between the price of West Texas Intermediate crude, the U.S. benchmark, and oil delivered at a Bakken pipeline hub in Clearbrook, Minnesota, reached the widest in six years last week before bouncing back.
The problem in the Bakken is that crude from Alberta is taking up the available pipeline space. The plunge may be short-lived once refineries in the Midwest return to service, soaking up the extra oil trying to find new markets.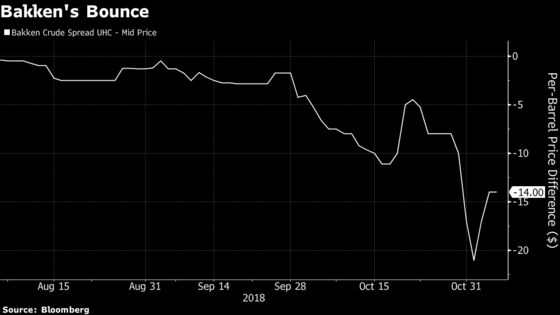 The Bakken clog follows a similarly nasty dip in Canadian oil prices, which at one point this year were as much as $50 less than WTI. The spread was so substantial it spurred some oil-sands companies to talk about curbing output.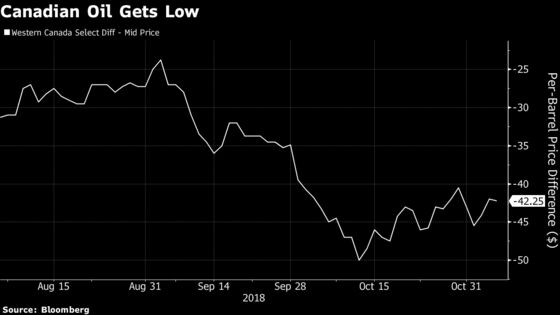 But of course, the mother of all clogged pipeline case studies is in the Permian Basin of West Texas and New Mexico, where high school graduates are being offered six-figure salaries to drive trucks full of oil to market. Just the promise of an expansion later this month on Plains All American Pipeline LP's Sunrise oil conduit has helped bring record spreads from earlier this year back to more normal levels.