Thomas Cook Shares Slump as Losses Mount 
(Bloomberg) -- Thomas Cook Group Plc's crisis deepened as the debt-laden travel group warned of another tough summer and said it will get a 300 million-pound ($385 million) rescue loan only if it makes progress with the sale of its airline.
The stock fell to the lowest since 2012 Thursday and the bonds hit a record low after the world's second-biggest tour operator posted a 1.1 billion-pound writedown at a U.K. arm hurt by the Brexit saga. Net debt jumped 40% and earnings in the second half, the high season for travel, are set to fall even compared with a disastrous 2018 that kicked off a liquidity crunch.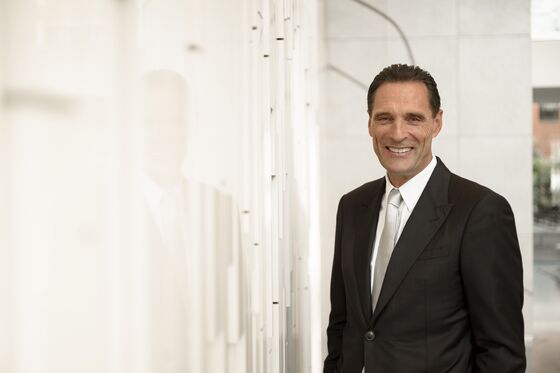 Chief Executive Officer Peter Fankhauser warned that the firm, which invented the package holiday almost 180 years ago, is grappling with an uncertain environment across all markets. Last year's European heatwave undermined demand for "winter-sun" holidays, while British customers are continuing to delay travel plans and bookings from Germany have weakened, the U.K. company said.
Fankhauser said there have been multiple bids for all or part of the airline, some of them "credible," while declining to discuss how much the 100-plane operation might raise.
The shares fell 22%, the most since Nov. 27, dropping to their lowest since late 2012 before trading down 17% at 18.95 pence as of 11:34 a.m. in London, where the company is based.
Cook has lost more than a third of its worth this year after tumbling 75% in 2018. That's reduced its value to 291 million pounds, compared with 1.8 billion pounds in 2017.
The firm's 750 million euros of notes maturing in June 2022 plunged 12 cents to record low of 55 cents on the euro, data compiled by Bloomberg show.
The U.K. writedown reflects the impact of challenging trading in the first half, and its application to the business plan for the business "taking into account severe but plausible scenarios," the company said.
Deutsche Lufthansa AG, Virgin Atlantic Airways Ltd. and Ryanair Holdings Plc are among potential bidders for the airline business, according to reports. Fankhauser said he'll consider "all options to enhance value to shareholders."
Bernstein analyst Richard Clarke said in a note that the new loan and the loosening of terms regulating existing bank debt means Cook has a liquidity breathing space and can "likely command a higher price" for the carrier, which has operations in the U.S., Germany, Scandinavia and Majorca, Spain.
The facility is available for nine months from October. As a secured loan it will rank ahead of existing debt, meaning there would be fewer assets available to other creditors in case of an insolvency. Cook also won waivers from existing lenders on March credit tests.
Read More: Thomas Cook's capital structure and debt profile
Net debt jumped to 1.25 billion pounds at the end of March from 886 million pounds a year earlier as the company ran short of working capital amid dwindling bookings. It has tapped 609 million pounds from an existing revolving credit facility, up from 50 million pounds.
Bookings for the coming summer are down 12%, though Cook said that partly reflects capacity cuts it has made to help bolster prices. Airline bookings in turn are 6% lower.
The company ranks behind only TUI AG in the global tour-operator market, attracting 22 million holiday and airline customers last year. It has annual revenue close to 10 billion pounds and employs about 20,000 people directly, as well as thousands more at hotels it uses in sunspots around the world.