Thirsty LNG Buyers Beware: Ichthys Start May Be Glass Half-Empty
(Bloomberg) -- The expected startup of a new liquefied natural gas export plant in Australia may not offer the sustained supply relief sought in a market about to enter peak winter demand season with prices near four-year highs.
The Inpex Corp.-operated Ichthys LNG project in northern Australia may load its first cargo this week, people with knowledge of the venture's preliminary sales plans said Monday, and an empty tanker was steaming toward the facility on Tuesday. But even if the terminal ships its first shipment on schedule, there's no guarantee a steady stream of supply will follow.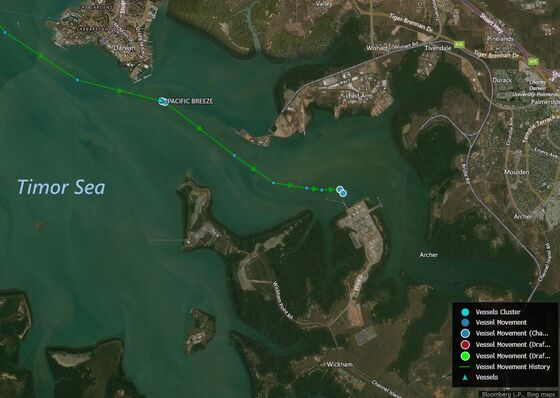 "It is not uncommon for a new plant to experience intermittent production due to teething issues during its ramp-up period," Kittithat Promthaveepong, a Singapore-based LNG analyst for FGE, said by email. "It would not be surprising if we see something similar at Ichthys LNG."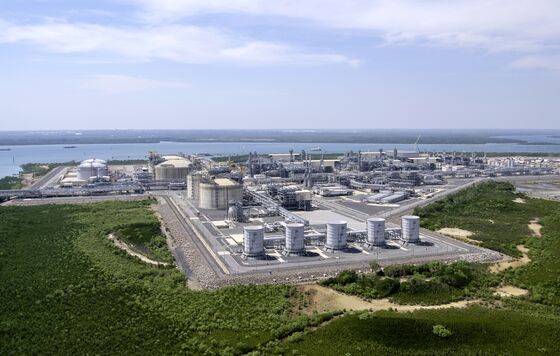 Ichthys LNG traveled a long and circuitous route to arrive at the precipice of its first cargo. The project has been on Inpex's books since 1998, but the company and its partner Total SA only approved funding for it in 2012. At the time, it was expected to cost $34 billion and start at the end of 2016. The Japanese company in May said it would cost about $40 billion. That could ultimately rise to $43 billion, according to Sanford C. Bernstein & Co.
A worst-case scenario for a startup might be what happened with Chevron Corp.'s $54 billion Gorgon LNG plant off northwest Australia. Two weeks after making its first shipment in March 2016, it had to shut down to deal with mechanical issues with its cooling system. It didn't ship its second cargo until July of that year.
If, however, Inpex can ramp up smoothly, it would be a boon for a spot market that's seen prices rise more than 50 percent since April. The S&P Global Platts Japan-Korea Marker, a closely watched regional price gauge, traded at $11.115 per million British thermal units Monday. It hit $11.805 last month, the highest since 2014.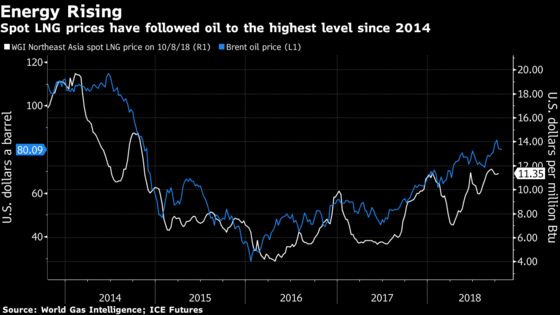 The biggest importers in the world -- Japan, China and South Korea -- all see demand peak in the winter months as home heating requirements build on top of year-round industrial demand. Consumption in China will increase by 12 million metric tons this year, a world record, after an 8 million ton rise in 2017, according to Wood Mackenzie Ltd.
It will take about two years for Ichthys to reach full export capacity of 8.9 million tons of LNG, Masahiro Murayama, Inpex's senior managing executive officer, said late last year.
Icthys LNG received two so-called cool-down cargoes, which are injected into the plant to help prepare for exports -- one in May and a second in early October. On Tuesday, an empty tanker, the Pacific Breeze, was en route to the plant, according to shipping data compiled by Bloomberg, a sign that the project is ready to load its first cargo. The project is planning three more shipments in November, the people said Monday.
"There is high risk of delay for deliveries of initial cargoes, especially in this case where the first LNG cargo may largely consist of re-exporting a previously imported cool-down cargo," Saul Kavonic, head of Asia-Pacific energy research at Credit Suisse Group AG, said by email. "First cargo timing can be a bit of a red herring -- it is achieving ramp-up to stable plateau production levels that is the key milestone."