As Merkel's Star Begins to Fade, Here's Who to Watch
(Bloomberg) -- At the height of her powers during the euro-area debt crisis that rippled out from Greece, Angela Merkel was pretty much the only person in Germany worth listening to.
One year into her fourth term, she's no longer queen of all she surveys. The fallout of the 2015-2016 refugee influx has polarized Germany's political landscape and hollowed out support for the mainstream parties, leaving her beleaguered on all sides. While there is still no obvious successor with the support to topple her imminently, after 13 years in office it's clear that the Chancellery is a far lonelier place for Merkel.
With her days of near-hegemony now over, it's time to tune back in to at least some of the cacophony of voices surrounding the chancellor. Here are the faces to watch in the months ahead.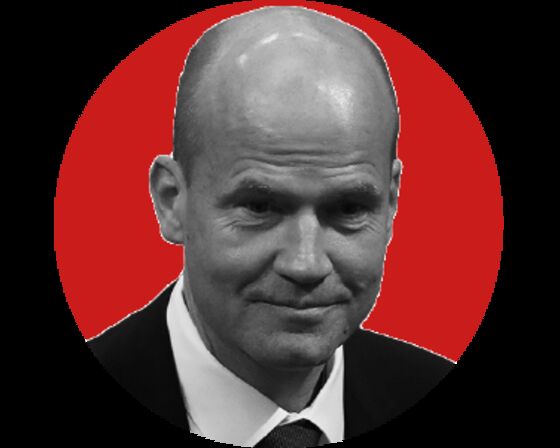 Age: 50 
Role: Parliamentary caucus leader of Merkel's Christian Democratic Union (CDU) 
Category: Thorn in her side
A former deputy caucus chairman with responsibility for budget and finance matters, Brinkhaus leapt up the career ladder last week when he unexpectedly deposed Merkel's longtime Bundestag ally, Volker Kauder. A fiscal hawk who wants more say for lawmakers in shaping the eurozone, Brinkhaus defeated the favored candidate by appealing across rival CDU factions. While he maintains his victory has nothing to do with the chancellor's future, his takeover of the key post rallying her forces in parliament set in motion the debate about Merkel's succession, and grants him a powerful say in the outcome.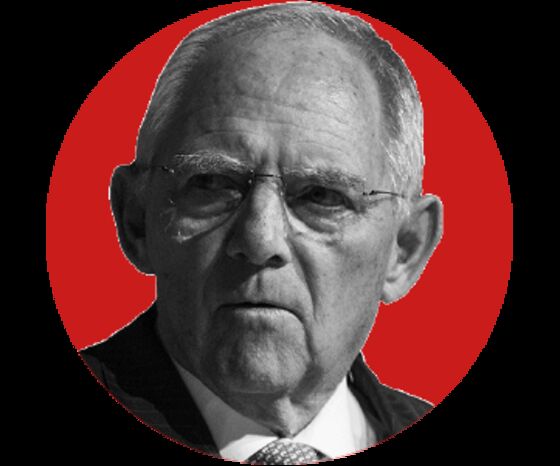 Age: 76
Role: Bundestag president
Category: Potential successor
Having served under Helmut Kohl and then Merkel, including two terms as her finance minister, Schaeuble is the CDU's undisputed elder statesman. As a former caucus head, he knows how to navigate the rival party factions: centrist and more conservative. Some in the party regard him as a potential interim chancellor if Merkel were to be forced out early, while others see him as an ideal mediator to hold battling CDU factions together during the transitional phase when Merkel's succession will be decided.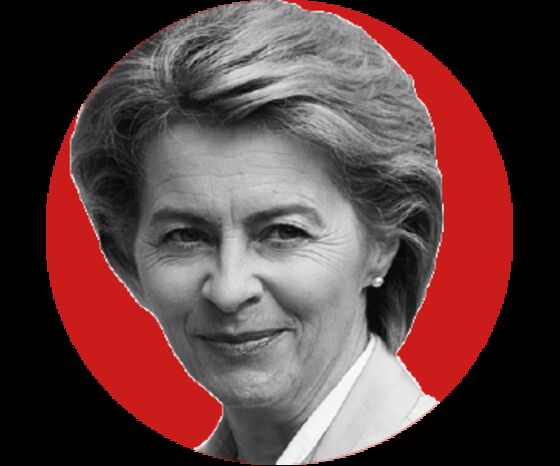 Age: 59
Role: Defense minister
Category: Potential successor
Germany's first woman defense minister has accompanied Merkel throughout her time as chancellor, first as families minister and then at the Labor Ministry. Five years after picking up the poisoned chalice at defense, she still consistently ranks among Germany's most popular politicians. Perennially tipped as a potential chancellor, her closeness to Merkel may be the main stumbling block to winning widespread support in the CDU to succeed her.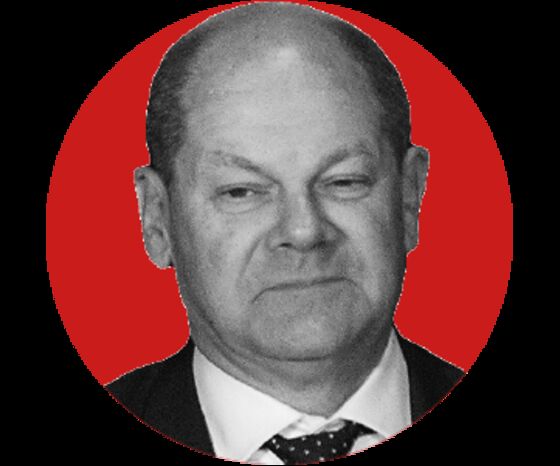 Age: 60
Role: Finance minister and vice chancellor 
Category: Challenger (Coalition)
The former Hamburg mayor is currently seen as the most likely pick to run as the Social Democratic Party's chancellor candidate in the next federal election. As finance minister, Scholz ranks among Germany's most popular politicians and has made clear he has no interest in early elections. While Scholz has gained public esteem, he is unpopular among the SPD rank and file who want to shift the party further to the left, and who may disrupt his chances in a post-Merkel era.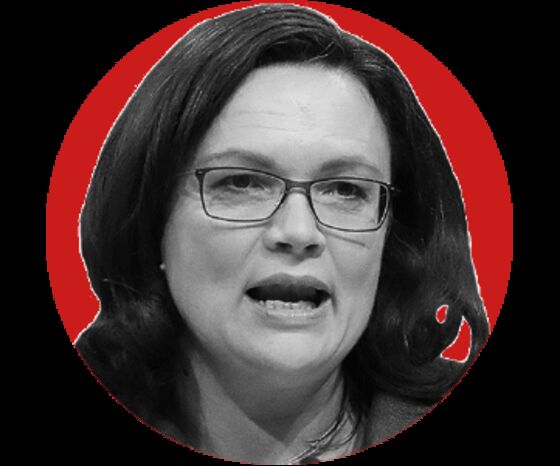 Age: 48
Role: Social Democratic Party leader
Category: Challenger (Coalition)
As both party leader and head of the parliamentary caucus, Nahles controls the SPD's nerve center, preparing the Social Democrats' personnel and program for the time after Merkel. While she long cultivated a rebel image, she has evolved into a pragmatic leader of the junior coalition party who exercises control from outwith the confines of cabinet. She enjoys high approval ratings, if not quite as high as her party colleagues Scholz or Foreign Minister Heiko Maas, but her main barrier to the top office remains the SPD's record low poll scores.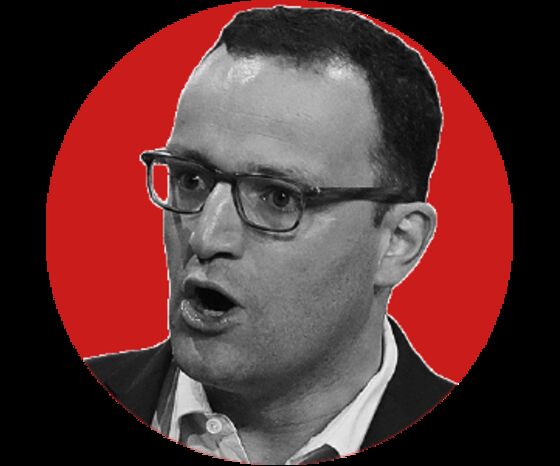 Age: 38
Role: Health minister
Category: Potential successor/Thorn in her side
Merkel's health minister is a flag-bearer for the CDU's conservative wing which has chafed at Merkel's moderate course. His barbs against burqas, Merkel's migration policies, dual citizenship and the use of English in Germany have earned him a following on the right. That backing prompted Merkel to bring him into her cabinet, a move that curbed his criticism and dimmed his profile even if few question that his chancellor-sized ambitions remain.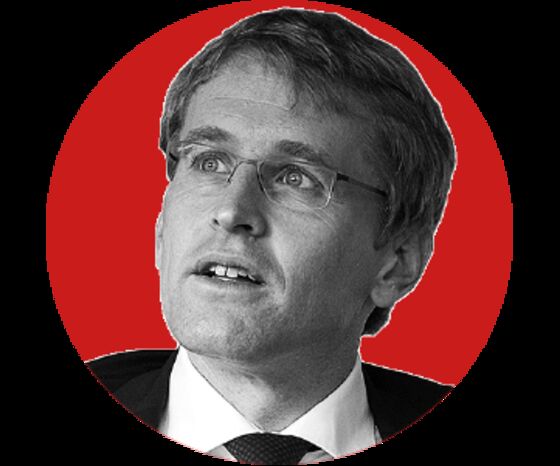 Age: 45
Role: State premier of Schleswig-Holstein 
Category: Potential successor
Guenther emerged from relative obscurity last year to take Germany's northernmost state in a valuable electoral boost to Merkel. He governs Schleswig-Holstein in a three-way coalition with the pro-business Free Democratic Party and the environmental Greens—a model that Merkel tried and failed to set up at federal level last year after the FDP withdrew. A centrist in the Merkel mold, he caused a buzz—and pushback—for saying this year that the CDU should consider aligning with the anti-capitalist Left party in the former communist east.
Alexander Gauland and Alice Weidel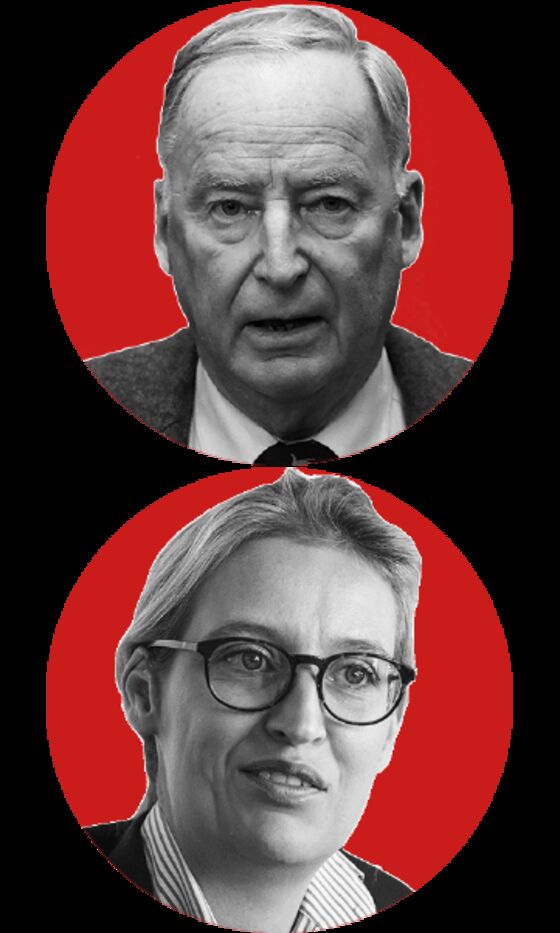 Ages: 77 and 39
Role: Bundestag co-leaders of the anti-immigration Alternative for Germany (AfD)
Category: Challengers (Opposition)
Gauland, a former CDU member, revels in pushing at the boundaries of social and historical discourse, telling an AfD gathering this year that the Nazi period was a speck of "bird shit" across the millennia of German history.
Weidel, a trained economist who has called for the demise of the European Central Bank, was called to order in May for saying "head-scarf girls" would do nothing to enhance German prosperity. As co-heads of the largest opposition caucus in the Bundestag, they are the principal beneficiaries of the party's rising support.
Annegret Kramp-Karrenbauer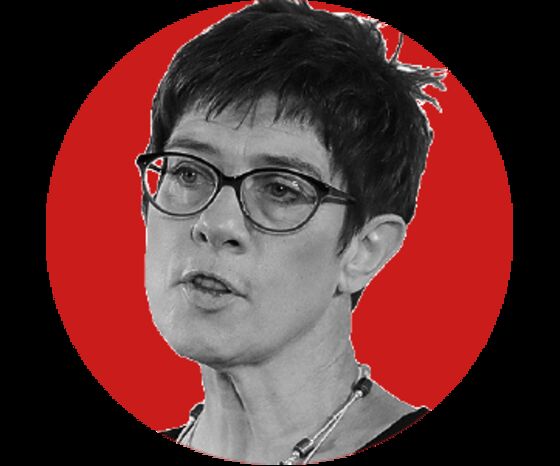 Age: 56
Role: CDU general secretary
Category: Potential successor
If Merkel could choose her successor, it would be this former premier of the small state of Saarland. When Merkel picked Kramp-Karrenbauer as the party's general secretary in February, it was seen as an attempt to position "AKK" for greater things. Like Merkel, Kramp-Karrenbauer belongs to the liberal wing of the CDU, but she holds more conservative positions on topics like migration and gay marriage. This could help her to win the support of CDU members across the aisle, even though she is seen warily as a close Merkel ally.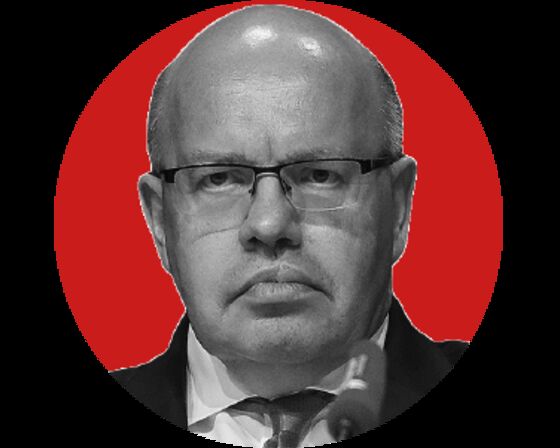 Age: 60
Role: Economy minister
Category: Potential successor
Altmaier has been Merkel's main troubleshooter over the years, managing the shift to renewable energy, the NSA spying scandal and the refugee crisis among other hot topics during his prior stints as environment minister and chief of staff. While seen as the closest of Merkel allies, he is popular and could survive her political end: either by himself becoming Chancellor, or by serving a Chancellor Kramp-Karrenbauer. Both come from the Saarland and know each other well.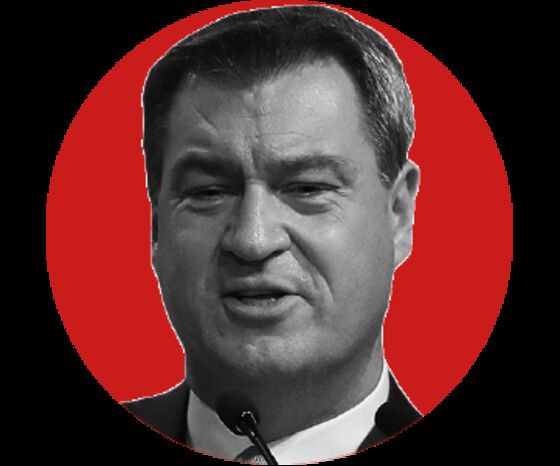 Age: 51
Role: State premier of Bavaria 
Category: Thorn in her side
Even though the powerful regional prime minister will probably suffer what constitutes a defeat in state elections on Oct. 14—losing his party's absolute majority—Soeder is set to become the new strongman in Merkel's Bavarian sister party. He could succeed Horst Seehofer as Christian Social Union leader after the election, augmenting his own role and becoming Merkel's new most outspoken internal critic—a function which Seehofer has fulfilled in the past three years during the migration crisis.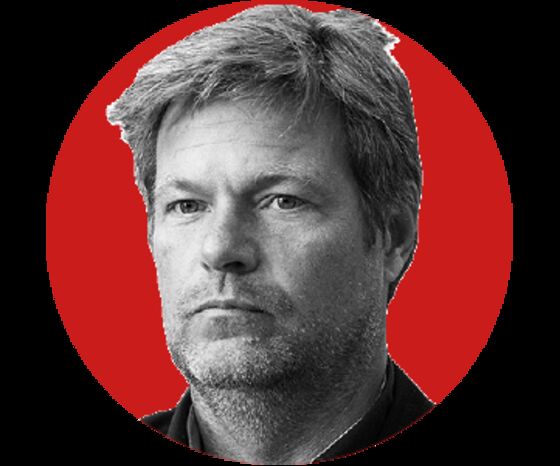 Age: 49
Role: Greens party co-leader 
Category: Challenger (Opposition)
The former environment minister in Schleswig-Holstein state is the new rising star of the federal Green party. Since he became party co-leader in January, Habeck is credited with boosting the party's support, even edging out the SPD and the AfD for second place in one recent poll that suggests the Greens are another political alternative in Germany. Habeck is trying to move the Greens into the political center and to open them up for coalitions with CDU/CSU at the national level. In Bavaria, the Greens look like the CSU's only option to govern after next month's election, giving them—and Habeck—added national clout.