The Policies That Will Decide Who Wins Indonesia's Election
(Bloomberg) -- With less than two months left before more than 190 million voters pick a president in the world's third-largest democracy, the race is becoming focused on the economy.
Indonesia's President Joko Widodo, known as Jokowi, is betting his multi-billion dollar infrastructure drive and social welfare plans will win him a second term. His challenger Prabowo Subianto, the former son-in-law of dictator Suharto, is calling for lower corporate and individual taxes, as well as self-reliance in food and fuel, to fire up the economy.
Here are the key policies that will likely determine if Subianto, commonly referred to as Prabowo, can unseat Jokowi: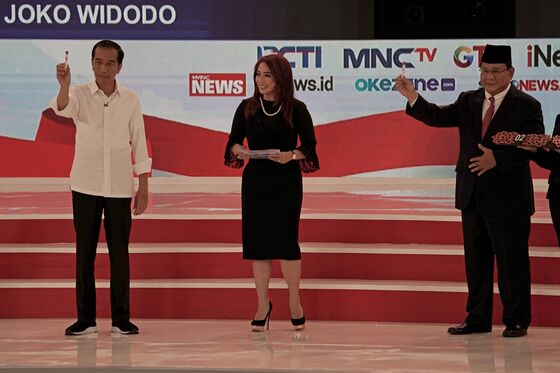 Tax avoidance is high in Indonesia, which has left the country with one of the lowest tax-to-GDP ratios in the region of 11 percent, limiting the government's ability to pay for roads, ports, airports and bridges to better connect the archipelago. Indonesia now has a top personal income tax rate of 30 percent and a corporate tax rate of 25 percent.
| | |
| --- | --- |
| Jokowi | Prabowo |
| Hasn't spelled out specific tax proposals, but his administration has been in talks with parliament to lower income tax and value-added tax rates | Plans to lower company and individual tax rates by between 5 and 8 percentage points over five years  |
| Undertook a successful tax amnesty plan in 2016 and that's boosted tax collection | Widen the tax-to-gross domestic product ratio to at least 16% from about 11% |
| Raise tax on imports of consumable goods to rein in current-account deficit and offered tax breaks to exporters | Lower taxes to make Indonesia compete more effectively with neighbors like Singapore |
| | Abolish tax on first home/property purchase |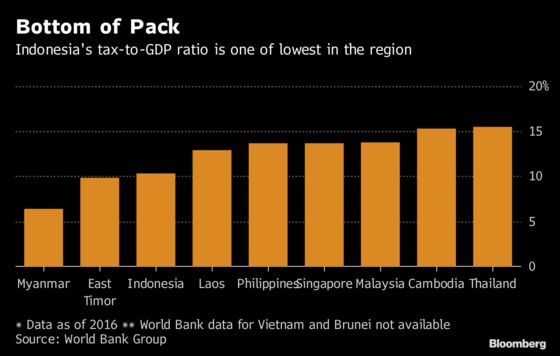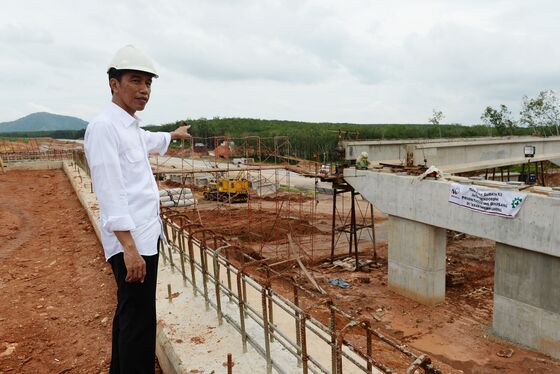 A record high public debt in absolute terms is a topic that touches nerves in Indonesia: Painful memories of the 1997-98 Asian financial crisis are still fresh even after two decades. Prabowo has targeted Jokowi for the rising debt he took on to partly fund his $350 billion infrastructure agenda. The president has said the level of debt -- at about 33 percent of GDP -- is much lower than neighbors Malaysia and Thailand and well below the legal cap of 60 percent.
| | |
| --- | --- |
| Jokowi | Prabowo |
| Relying on public debt is fine as long as it's for productive purposes | Rising public debt burdens country and makes it vulnerable to external risks |
| Plans to reduce foreign ownership of rupiah debt to 20% in five years from 38% now | Stop borrowing to pay interest and regular costs |
| Step up sale of sovereign bonds and sukuk to retail investors | Government debt to be used only to finance infrastructure projects |
| Reduce share of loans in budget financing | Tax cuts can lead to higher government revenue and reduce borrowing |
| Shrink budget deficit to lower borrowing | |
With the former OPEC member now a net importer of oil and a weak currency fueling a current-account deficit, both candidates agree on the need to cut fossil fuel imports. The solution? Turn to biofuels and renewable sources of energy such as geothermal and solar.
| | |
| --- | --- |
| Jokowi | Prabowo |
| Gradual expansion of use of palm oil-based biodiesel to 100% from 20% | Promote production of palm biodiesel, ethanol and renewable energy |
| Increase investment in building renewable energy capacity | Tap 10 million hectares of degraded forest land to grow crops such as cassava, sorghum and palm sugar to make bioethanol |
| Reduce crude oil imports through increased investment in exploration | Energy self-sufficiency through biofuels, renewable sources  |
Indonesia has long relied on imports to meet local demand for staples such as rice, soybeans, wheat and sugar, among others. While the country has achieved some success in lowering reliance on overseas supplies, both candidates agree there's a long way to go.
| | |
| --- | --- |
| Jokowi | Prabowo |
| Import food commodities to stabilize prices and maintain stockpiles | Halt imports to protect farmers  |
| Use state-run Bulog to undertake market intervention | Set aside 2 million hectares of new land to grow rice, corn, sugar cane and soybeans |
| Build dams to irrigate more agricultural land | Increase land holdings of small farmers to lift output |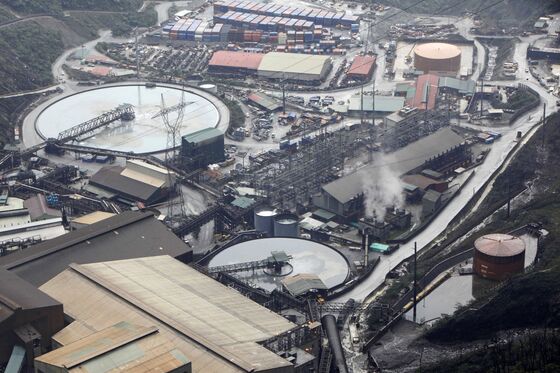 There's a race to prove who's more nationalist when it comes to settling ownership questions around Indonesia's prized raw material assets. Jokowi misses no opportunity to cite his government's takeover of Grasberg mine from Freeport-McMoRan Inc., while Prabowo vows to bring raw materials under state control for the benefit of its citizens.
| | |
| --- | --- |
| Jokowi | Prabowo |
| Ensure state control of major mineral resources like copper, oil and gas | Preserve outflow of natural resources |
| Wrested control of Grasberg mine from Freeport-McMoRan, Rokan oil block from Chevron Corp. and Mahakam gas field from Total SA and Inpex Corp. | State must control all natural resources and give out rights for use |
| | |