The Oval Office Speech: Trump Taps History to Work for His Wall
(Bloomberg) -- President Donald Trump tonight will turn to a traditional tool of influence, the Oval Office address, to entreat Americans that building a wall on the Mexican border is a matter of immediate importance.
The stakes are high, now and for his re-election chances in 2020.
The U.S. government has been partially shut for 18 days because of Trump's demand that a spending bill include more than $5 billion for a barrier to discourage illegal immigration, a stance the Democratically-held House rejects. Trump may declare a national emergency to bypass Congress, which would give him additional spending powers and likely prompt legal challenges.
So a chief executive known more for tweeting and raucous arena speeches is heading to the place that presidential historian Robert Dallek said "invokes the center of the presidential authority." While the traditional Oval Office speech has the president sitting behind the Resolute desk, some have stood at a lectern and all presidents have given speeches from elsewhere in the White House. Here are some memorable televised speeches.
President Dwight Eisenhower discusses sending federal troops to stop protesters from preventing the integration of schools in Little Rock, Arkansas.
President John Kennedy tells the nation of the Soviet Union putting nuclear-capable missiles in Cuba, the event known as the Cuban Missile Crisis.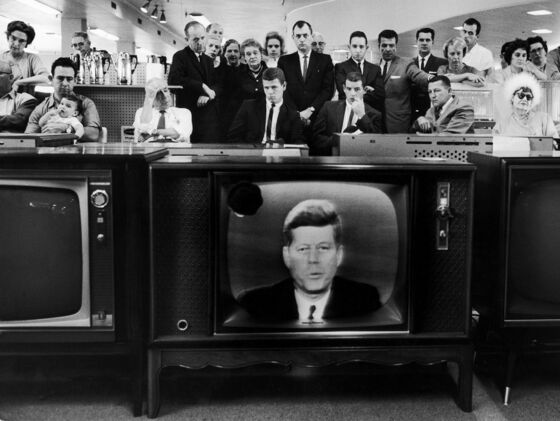 President Lyndon Johnson discusses race riots that occurred throughout the U.S. in July 1967.
President Richard Nixon talks about progress toward peace in the Vietnam War.
President Jimmy Carter discusses a crisis of confidence in the U.S., a talk that became known as the "malaise" speech.
President Ronald Reagan talks to the nation about the fatal explosion of the Challenger shuttle flight.
President Donald Trump talks about the fatal shooting of students at Stoneman Douglas High School in Florida.