Brexiteer Tory Tycoon Fears Fraud Inside His Brokerage CMC
(Bloomberg) -- CMC Markets Plc suspended its chief commercial officer and searched his personal emails after Chief Executive Officer Peter Cruddas raised concerns about a renovation project at his home.
CMC, an online foreign exchange and spread betting platform, was granted a London court order last month to search Chief Commercial Officer Farzim Nazari's emails and those of a former employee in Sydney. CMC suspects they persuaded the company to set up contracts with contractors to enable them to make "secret profits."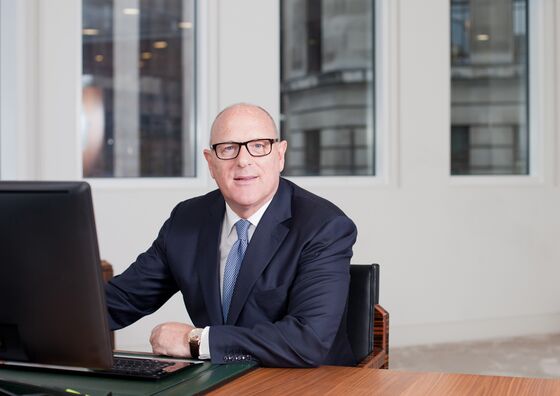 Suspicions were only raised when Cruddas -- who once was the co-treasurer of the U.K. Conservative Party -- got frustrated with the building works last month, according to court documents filed by CMC. An initial review found that the building company -- which had been recommended by Nazari -- had allegedly been forging invoices to overcharge Cruddas.
That finding prompted an investigation which, though still at an early stage, "appears to have revealed that Mr. Nazari" and the former Sydney employee, Emma Brassington, "have colluded to make secret profits out of relationships between CMC and its contractors and sought to induce CMC to enter contracts with entities connected to them," the company said in its court filings.
"Absent an honest explanation, these secret practices constitute breaches of Mr. Nazari's duties to CMC and relevant CMC Group companies; and also give rise to claims against Ms. Brassington herself for conspiracy and/or dishonest assistance," the company said in court filings.
Nazari and Brassington, who weren't present at a court hearing this week, both declined to comment through their lawyers.
Nazari has "been provided with a letter suspending him," the company said in court filings. The 48-year-old was responsible for maintenance and refurbishment contracts for CMC's offices.
CMC is looking into alleged fraud on company projects after Cruddas raised concerns about the billing for work on his own home renovations by Nazari-recommended builders.
In court documents, the company said that there is "significant uncertainty" about the extent of any fraud that may have been carried out, but it estimated the claims could be worth more than 2 million pounds ($2.6 million).
"The investigation follows a notification through the group's established whistleblowing procedures and is in its very early stages," London-based CMC said. Cruddas filed the "verbal whistleblowers report" on Sept. 11, according to court documents.
Cruddas was a prominent Brexit supporter and donated 1.5 million pounds to the Vote Leave group. He founded CMC in 1989 and the online derivatives trading firm has in recent months been implementing a new stockbroking partnership with ANZ Bank in Australia to drive growth.
He and his family hold a stake in the company currently worth $321 million. Cruddas pocketed $175 million from CMC's initial public offering in February 2016 and since then has earned almost $10 million through annual pay, bonuses, and dividends.
Since July the stock has been buffeted by new European rules that will curtail leveraged bets by some retail investors on its platform. The shares are down 30 percent since July 1.
At a court hearing last month, CMC won orders freezing Nazari and Brassington's assets as well as orders to preserve their personal email accounts without warning them first. A judge placed restrictions on identifying either person until after the searches took place.
Nazari and Brassington were each served with the court orders on Sept. 27, CMC's lawyers said at a hearing this week.
CMC said it has found examples of its own contractors paying fees to groups connected with Nazari and Brassington, and of the pair being "complicit in the rendering of inflated invoices" to the company by the contractors or by groups connected to them.
The brokerage believes "there has been a fraud," and "only the 'tip of the iceberg' has yet been revealed," the company said in court filings.