The $4.3 Billion Deal That Blew Up Over Shoddy Drug Production
(Bloomberg) -- Shortly after Fresenius SE made a $4.3 billion takeover offer for Akorn Inc. in April 2017, it sent a squadron of lawyers and consultants to comb through the generic drugmaker's records for a routine review.
It didn't take very long for the team to discover a litany of problems, unearthing systemic issues with pharmaceutical production, quality control and drug-testing data at Akorn that ultimately led the German drugmaker to want out.
The takeover's collapse and the resulting courtroom battle left behind a public accounting of just how wrong things can go in the complicated process of making generic drugs. The record illustrates how investors can lose billions—and doctors and patients can lose trust in lifesaving medicines—when that process is broken.
Drugmakers are required by the U.S. Food and Drug Administration to do continuous testing to ensure the safety and efficacy of the treatments they produce. Fresenius's fight with Lake Forest, Illinois-based Akorn offers a remarkable look into what the FDA calls data integrity problems in the generic-drug industry, because Akorn's offenses were aired in open court.
"FDA is only as good as the data that manufacturers submit to it," David Kessler, the FDA commissioner for most of the 1990s, said in an interview. "Yes, the agency can audit data, it can do inspections, but it's not going to catch everything."
Akorn's record is noteworthy for the extent of its troubles, said Rob Handfield, a North Carolina State University business professor who studies problems with drug-supply chains. "Companies generally are found to have one or two problems, not a whole host of them."
Akorn didn't respond to requests for comment for this article. During the trial, it disputed that it had major systemic problems and said Fresenius's team took minor miscues and blew them out of proportion as a pretext for canceling the buyout.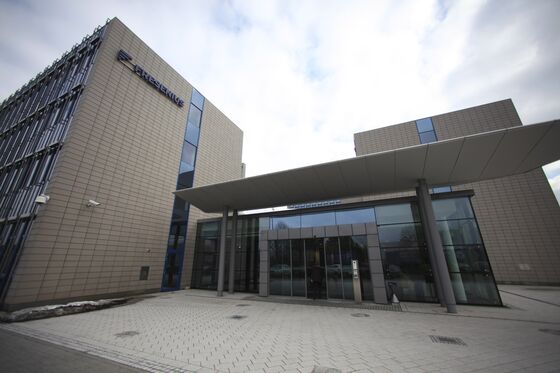 After Fresenius offered to buy Akorn, the first hints that things were amiss came six months later in the form of anonymous tips to Fresenius officials that they should dig into their target's product-development systems.
Nathan Sheers, a Washington-based lawyer specializing in internal probes of pharmaceutical companies' operations, led the Fresenius team scrutinizing Akorn on visits to three of the company's plants. Interviews with Akorn employees at those facilities, in New Jersey and Illinois, focused on the company's policies and day-to-day operations. They left him troubled, Sheers testified.
The conversations revealed "a lack of awareness of compliance issues, with a lack of understanding as to what the FDA requires and why [Akorn's] deficient practices would be problematic to the FDA," Sheers said, according to a transcript of the trial.
The head of quality control at Akorn, Mark Silverberg, was ousted from his $318,000-per-year post last year after an internal review found he'd submitted false data to the FDA in an approval request for a generic version of the antibiotic azithromycin. Akorn later withdrew the new-drug application.
Silverberg had a reputation at the company for cutting corners, employees told consultants working for Fresenius. During the trial, one of the German drugmaker's lawyers cited an anonymous survey in which workers said the executive pressured subordinates to forgo quality "to get product out the door."
Silverberg didn't respond to repeated attempts to reach him for comment.
Raj Rai, Akorn's former CEO, testified that he didn't believe Silverberg intentionally submitted phony data to the FDA, but instead made a mistake. That's why the company offered him a $250,000 consulting deal after his ouster, Rai added.
David Stuart, a lawyer hired by Akorn to review Silverberg's actions, testified that he couldn't get a credible explanation out of the executive about how the phony data got into the government submission. "His explanations to me were not satisfactory," Stuart told Delaware Chancery Judge Travis Laster. "They didn't hang together."
Under cross-examination, Stuart acknowledged that Akorn's internal investigation found that test results for six drugs had been backdated and that Silverberg told subordinates not to investigate how phony data ended up in an FDA submission.
Fresenius's scrutiny of Akorn's plants also found that security was so lax within the drugmaker's computer system that any employee or intern could review or alter the company's drug-testing data, according to a deposition from a consultant hired by Akorn.
Another Akorn witness testified during the trial in Wilmington, Delaware, that the company's computer-security lapses were the worst she'd ever seen in the pharmaceutical industry.
Zena Kaufman, the ex-head of quality control at Pfizer Inc. unit Hospira, now works as a consultant to Akorn and other drugmakers. She said FDA regulators were "very concerned" when they learned about security gaps in the drugmaker's computer system.
Sheers recalled that "there were so many gaps in their data management controls that it was hard to imagine how they could keep track of any data or how there could be any confidence in the data that was being kept."
FDA officials conducted inspections of some Akorn plants in the wake of Fresenius's findings and confirmed some of the problems that were uncovered, lawyers for the German drugmaker said in court filings.
The agency has issued Akorn a number of warning letters over the past two years, including one on Jan. 4. The warning letter, one of the agency's strongest rebukes, states that the company didn't adhere to U.S. standards for good manufacturing practices, particularly cleaning and testing procedures required to ensure drugs are sterile.
Akorn's violations, according to the January letter, left the drugs produced there open to microbiological contamination. One medicine called acetylcysteine was recalled after FDA inspectors found Akorn hadn't done tests for impurities since 2016 to verify appropriate storage conditions and the expiration date.
Asked if Akorn is currently under investigation, FDA spokeswoman Sarah Peddicord said the agency "can't comment on firms' business decisions, and cannot confirm or deny the existence of an investigation." She noted that Akorn had posted the FDA warning letter on the company website.
During the trial, Akorn officials said other generic drugmakers had run afoul of testing and computer problems over the years. The company's lawyers said FDA officials found problems with drug testing and storage of test results at one of Fresenius's Indian plants in 2013.
Mats Henriksson, a Fresenius executive, testified that the German company quickly rectified the mishaps at the Indian plant and was given a clean bill of health by regulators.
"The big difference is that we were talking about one site for Fresenius," Henriksson said. "At Akorn, we were talking about problems with research and development and at multiple sites."
Compliance problems riddled Akorn's labs and its manufacturing floors, the Fresenius team said. The reviewers discovered no evidence that consumers were harmed. But the practices led Akorn to produce an anesthetic that was tainted with metal shavings, they found. The anesthetic is used in medical procedures such as endotracheal intubations. Rai and other Akorn officials testified that they took steps to address the manufacturing problems that Fresenius had found.  
In his ruling, Judge Laster found Akorn "downplayed its problems and oversold its remedial efforts" to address the issues uncovered by the Fresenius review in hopes of being able to salvage the deal.
Handfield, the North Carolina State professor, said the company may be putting consumers at risk by seeking to sell drugs whose testing is tainted by bad data. "The government generally takes a dim view of that kind of behavior at drug companies," he said.