Textor to Seek Portugal Football Alternative if Benfica Talks Fail
John Textor will target Portugal for his next European soccer investment, regardless of whether his negotiations to buy a stake in Lisbon-based SL Benfica succeed. 
Textor is in talks with Benfica shareholder Antonio dos Santos to acquire 16% of the historic club, according to a regulatory filing. He had been seeking as much as 25% of Benfica stock.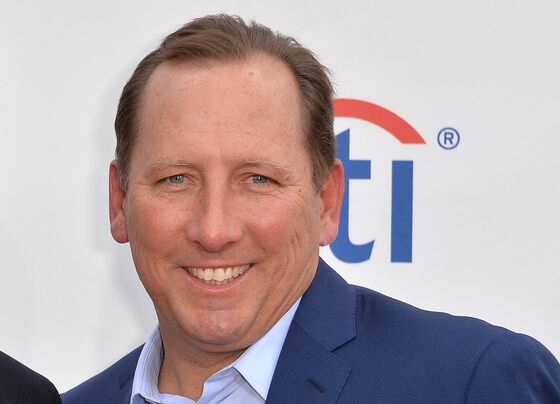 "It has been a long courtship to see if this might work for them and I hope it will," Textor said in an interview. "If it's not Benfica, I am committed to invest in Portugal." 
Benfica President Rui Costa said in a television interview this week that the club didn't plan to give up majority control.
"We've been analyzing if it's suitable or not suitable and what John Textor can contribute to Benfica. It's a process that is being discussed," Costa said.
Shares in Lisbon-listed entity Benfica SAD rose as much as 4.6% on Friday. The stock was up 2.3% at 9:50 a.m, giving it a market value of about 104 million euros ($119 million).
Digital entrepreneur Textor is looking to add to a growing stable of soccer investments. He already owns a stake in U.K. Premier League team Crystal Palace FC and this week struck deals with Belgian club RWD Molenbeek and Brazil's Botafogo.
He's one of a growing number of Florida-based financiers who have been taking a multiclub approach to soccer ownership in Europe, which allows teams to share resources and personnel. 
"I don't want to buy into the club if their board is not completely aligned with our vision to strengthen Benfica," Textor said.
Benfica sits third in Portugal's elite Primeira Liga, trailing local rival Sporting CP by four points.