Texas Bill Would Spread Blackout Costs Over Decades
(Bloomberg) -- Texas lawmakers are close to giving final approval to several measures designed to help cover a $3 billion shortfall in the state's power market and other costs from February's catastrophic blackouts. But it would take decades to pay them off.
The Texas Senate passed an amended bill Thursday that would provide 30-year loans to the region's grid operator to cover $800 million in unpaid bills left after electricity prices soared to record levels during the disaster.
Earlier this week, the Texas House approved a bill to cover the rest of the shortfall. It would allow electric co-operatives including bankrupt Brazos Electric Power Cooperative to pay their bills from the disaster by selling debt that can be paid back over 30 years through charges on customer bills, a process known as securitization.
The time line underscores the long-lasting financial fallout of the Arctic freeze that crippled the state for nearly a week and left more than 100 dead. More than 4 million customers lost power for days after nearly half of the state's power generation capacity failed during the storm. If the securitization measures gain final approval, customers' energy bills would likely be saddled for years with charges to pay off the huge debts accumulated by utilities and suppliers who paid exorbitant rates for electricity and gas during the crisis.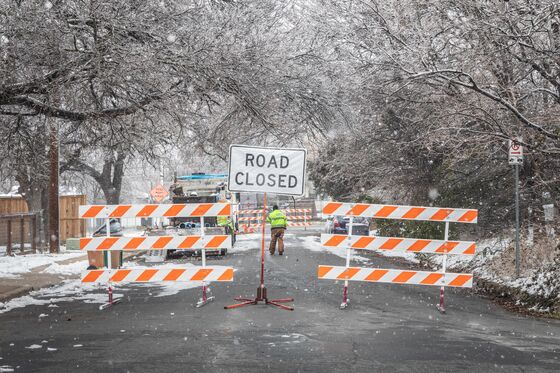 In Thursday's amended Senate bill, a last-minute change could allow companies to finance the 32 hours after the end of the grid emergency -- that's when wholesale prices were kept at $9,000 a megawatt-hour, resulting in billions of dollars of overcharges, according to the state grid market monitor.
The bill would also allow electric companies to use the fund to finance about $2.1 billion of power that they paid for but never received during the storm. The measure will need approval from the Texas House of Representatives before heading to Republican Governor Greg Abbott.
The Senate also passed a House bill that would allow natural gas utilities to use low-cost financing backed by customer bills to pay for sky-high fuel costs resulting from the freeze.
The bill passed earlier this week that would allow for the securitization needs final Senate approval before heading to the Governor's desk. The measure would offer financial relief to electric co-ops that make up the bulk of the nearly $3 billion in payments owed to the Electric Reliability Council of Texas, the state's main grid operator known as Ercot. Brazos filed for bankruptcy in March, citing about $2 billion in debts to Ercot.
Lawmakers see the move as a way to spread out the financial pain over decades instead of walloping companies and customers with massive upfront payments.
"The focus was how do we limit the impact on consumers as much as possible," said State Senator Kelly Hancock, who sponsored several of the securitization bills.