Texas Governor Abbott Says Biden 'Bungled' Covid Vaccine Mandate
(Bloomberg) -- Texas Governor Greg Abbott blamed President Joe Biden for accelerating the trend of companies requiring that employees get the Covid-19 vaccination.
Biden in September imposed new vaccine mandates on executive branch employees, federal contractors, and millions of health care workers. Last week, the president said his administration is moving forward with a plan to require businesses with more than 100 employees to ensure workers are fully vaccinated or face weekly testing.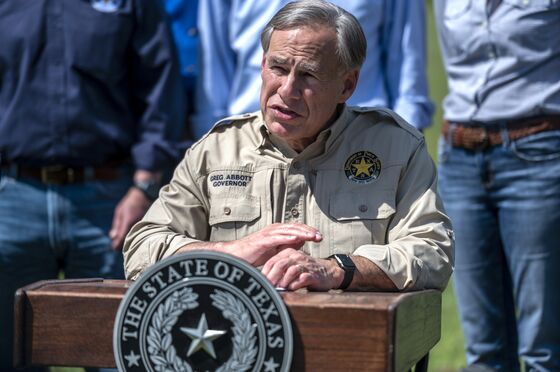 As a result, Abbott said he decided that he must issue a prohibition on such mandates, informed by conversations with Texans struggling with the specter of job losses. The Biden administration's handling of its own mandate was "bungled," Abbott told a gathering of reporters on Tuesday evening in the oil-refining hub of Beaumont.
International Business Machines Corp., American Airlines Group Inc. and Southwest Airlines Co. are among businesses operating in Texas that have said they'll reject Abbott's ban and abide by Biden's vaccine mandate.