Texans' Frozen Pipes Are Warnings of Yet Another Climate Threat
(Bloomberg) -- At first, Amanda Fuller thought she was one of the lucky ones. Then the water stopped running.
As Texas started dipping into single-digit temperatures overnight Sunday, power companies began instituting blackouts across the state, but Fuller's home just outside Austin stayed warm and bright. On Monday, though, as she was fixing a mid-morning a snack for her two children, ages one and six, the water from the tap suddenly "went to a trickle within a few seconds and was gone," she said. It turned out the freeze had caused several water mains to break and disrupted power to the city's primary water treatment plant.
The family had a small stockpile of water intended to get them through summer heat blackouts, but not nearly enough for what turned out to be a five-day ordeal. On Wednesday, they decided to fill their bathtub with snow to use for flushing the toilet. To replenish their drinkable supply, they melted snow in the slow cooker and on their grill, boiling the meltwater and then running it through a coffee filter to get rid of impurities. "We kind of had our own little water treatment plant in the kitchen,'' Fuller recalled. But the process was laborious. The snow was powdery and didn't yield much liquid. Filling just one water jug could take three or four hours.
The Fullers' experience is far from an aberration. By last Wednesday, the Texas Commission on Environmental Quality was reporting that 332 local water systems were affected by the storms, meaning that 7 million Texans either had no service or were receiving possibly contaminated water. Those numbers don't include the countless others whose water supply is fine but whose pipes burst in the freeze. Drinking water supplies were also knocked offline in Ohio.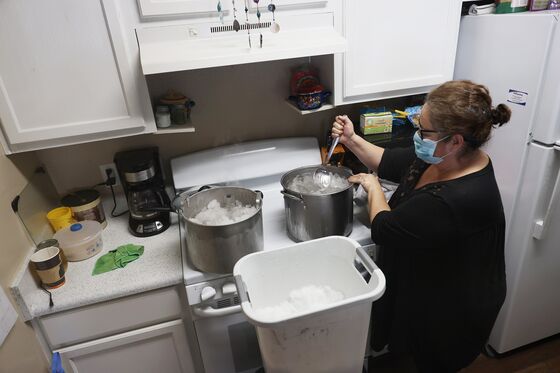 "We had a statewide failure of water infrastructure," said Sharlene Leurig, chief executive officer of Texas Water Trade in Austin, calling the deep freeze "a huge wake-up call."
"It's not just a hurricane, drought, flood, or cold temperature problem," she said. "We have a resilience problem."
This is far from the first extreme weather event in the U.S. to affect drinking water access. Hurricane Katrina affected the drinking water supply of millions across Louisiana and Mississippi; some New Orleans residents were instructed to boil their water for over a year after the storm to ensure that it would be safe to drink. Hurricane Maria compromised water for 2.3 million people when it struck Puerto Rico in 2017. The wildfires that torched California in recent summers spewed toxic ash that settled in the water supply, leading to concerns about contamination.
The is also far from a U.S. phenomenon. As the world warms, cities including Cape Town, South Africa and La Paz, Bolivia have had to ration water as extended droughts depleted their water supplies. In low-lying areas of Bangladesh, meanwhile, sea level rise threatens to inundate agricultural lands and groundwater reservoirs.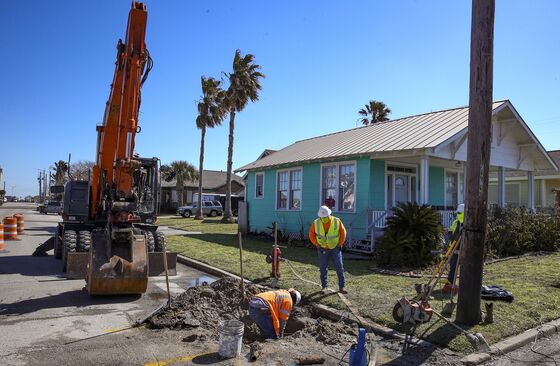 "The major difference with water is, if anything, the problem of dealing with extremes is going to be greater," said Barton Thompson, a professor of natural resources law at Stanford University. In periods of high heat, too little water can cause water pressure to drop, which can be a problem for aging pipes. On the other end, big storms can overwhelm sewage systems with too much water and allow contaminants to flow into waterways and even reservoirs.
In the U.S., the 1974 Safe Drinking Water Act requires states to draft emergency response plans that are then approved by the Environmental Protection Agency. And yet still, governments are regularly caught off guard, said Aaron Colangelo, chief litigation counsel at the Natural Resources Defense Council, in a blog post about the Texas crisis. "States have been lax in writing and updating plans, or EPA hasn't adequately vetted those plans, or both," he said. "That has to change before the next disaster threatens access to safe water."
Erik Olson, a water expert at the NRDC, outlined measures the U.S. should be taking to fortify water infrastructure. These includes burying pipes deeper, putting water storage at higher elevations so gravity can assist delivery if electricity fails, and building treatment plants high enough that they won't be vulnerable to flooding during storms—a common problem after hurricanes.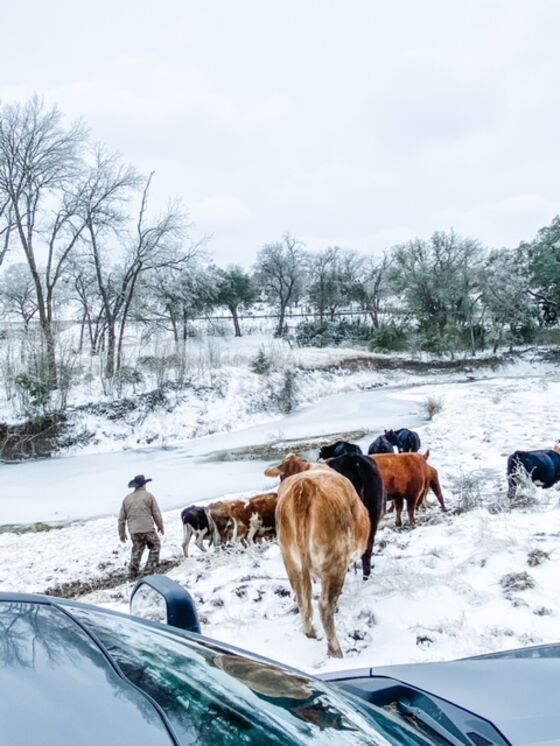 Travis Isbell, a 32-year-old fourth-generation rancher from Florence, Texas, said he's done "fully" relying on the government for water. Service in his area was out from Tuesday through Sunday. To keep his livestock hydrated, he had to drive them to rivers or earth tanks and hack through layers of ice. Where those weren't available, he drove as much as 60 miles round trip to haul water from other sources. Now, he's going to "look at some different water storage options so as not to be so dependent on the utility district," he said.
The crisis was eye-opening for Amanda Fuller in a different way. As director for the National Wildlife Federation's Texas Coast and Water Program, she was already familiar with the water issues facing the state. "It's just so different when it's you and your family and your one-year-old not taking a bath, and also dealing with the uncertainty day after day of not knowing when it was going to end," she said, adding, "You just can't take water for granted for a day."