Tesla Shares Extend Decline to 21% Since Musk's 'Funding Secured' Tweet
(Bloomberg) -- The pain keeps getting worse for Musk believers.
Anyone who bought Tesla Inc. stock after Elon Musk tweeted in August that he might take the company private at $420 per share has watched their quick gains vanish -- and then some. After reaching a high of $387.46 on Aug. 7, the stock today plummeted as low as $275.50.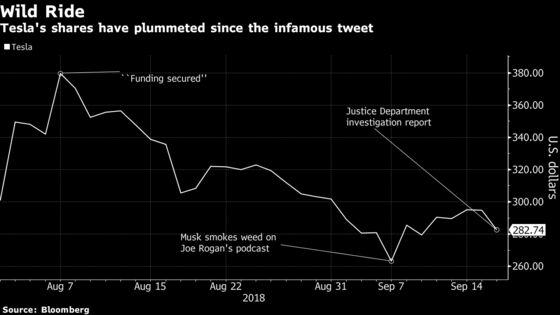 Today's bad news: a report by Bloomberg News that the Department of Justice has opened a criminal investigation into Musk's tweets. Tesla is now roughly $145, or 53 percent, below Musk's longed-for $420 and has seen about $17 billion of market capitalization wiped out.