Tesco U.K. CEO Wilson to Step Down Due to Throat Cancer
(Bloomberg) -- Tesco Plc U.K. chief Charles Wilson, who has been seen as a possible successor to Chief Executive Officer Dave Lewis, is stepping down after being diagnosed with throat cancer.
Wilson was diagnosed after an operation in April and has been undergoing daily radiotherapy in May and June, the company said in a statement Tuesday. Wilson will continue to run wholesaler Booker, which Tesco acquired earlier this year.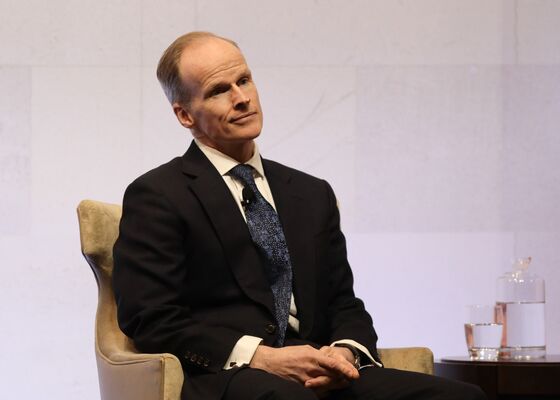 "The good news is that Charles has responded very well to the treatment and all the signs are that the treatment has been successful," Tesco said. Given the need for Wilson to "remain vigilant" during his recovery, Tesco has agreed to relieve him of some of his duties.
Wilson, who is 52, increased Booker's earnings for 12 consecutive years after taking the reins in 2005, building its online sales to small business. He also diversified the company away from convenience stores into the faster-growing restaurant and catering markets.
Tesco's chief product officer, Jason Tarry, will take Wilson's place running the U.K. business, as well as Ireland. Wilson will also step down from the board. All changes will be effective from July 16.
Tesco shares fell as much as 1.4 percent early Tuesday in London.
Wilson was named to the role of U.K. and Ireland chief in February as Tesco prepared to complete the Booker acquisition, making him a strong No. 2 to Lewis in the combined company.