Founder of Ted Baker Has His Fortune Restored as Sales Surge
(Bloomberg) -- A surge in U.K. fashion label Ted Baker Plc's stock on Wednesday fully restored the paper value of founder Ray Kelvin's stake a month after the shares plunged in the wake of allegations of inappropriate behavior toward staff.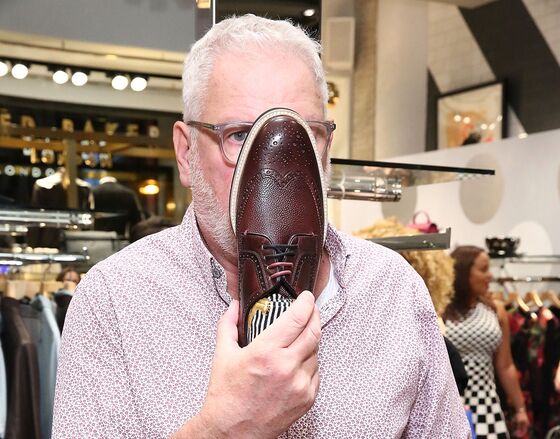 Kelvin stepped aside from his role as executive chairman in December a few days after reports of him forcing unwanted hugs on employees caused the share price to plummet. Kelvin owns about 35 percent of London-based Ted Baker, and his holding's value dropped by around 70 million pounds ($89 million) in two days after the allegations were first reported.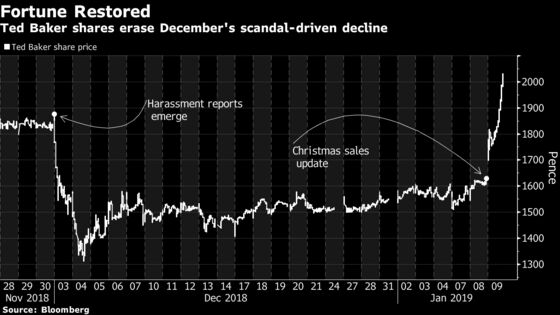 But a strong Christmas sales update from Ted Baker on Wednesday sent its shares up as much as 32 percent, the biggest single-day rise since the company went public in 1997. As a result, the value of Kelvin's stake is now about 309 million pounds, higher than its worth of 284 million pounds the day before the hugging complaints became public.
"There has been no discernible impact on brand performance or reputation from media reports and the subsequent announcement of an investigation into management conduct," HSBC analyst Paul Rossington wrote in a note that upgraded the stock to buy.