Takeda Pushes Back as Group Seeks to Stop Shire Purchase
(Bloomberg) -- Takeda Pharmaceutical Co. Chief Executive Officer Christophe Weber pushed back against dissident shareholders seeking to stop the Japanese drugmaker's acquisition of Shire Plc, saying he won't release minutes of boardroom discussions.
A group including members of Takeda's founding family opposes the planned $62 billion acquisition of the U.K.-listed biotech firm, which would rank as the biggest overseas takeover by a Japanese company. The investors plan to sue Takeda to obtain details of the board talks leading up to the May deal, trade publication DealReporter said last week.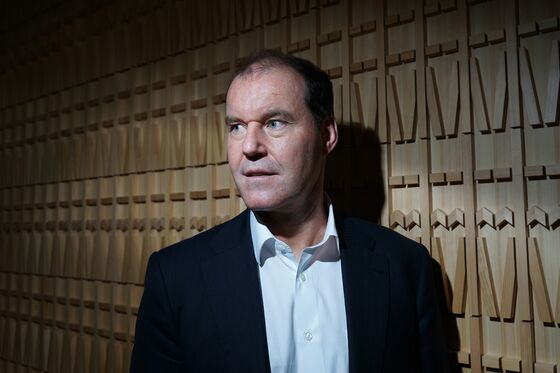 "We discuss many confidential topics, and we think board minutes should remain confidential," Weber said in an interview in London.
The planned transaction, which would vault the maker of cancer drug Ninlaro into the ranks of the world's largest pharma giants and boost its pipeline of new medicines, is on track toward closing, Weber said. Authorities in China, the U.S., Brazil and Japan have cleared the deal, leaving the European Union as the last major regulator to issue a decision. Takeda has offered to dispose of an experimental Shire treatment for Crohn's disease, a malady of the digestive system, to win approval and is in discussions with the European Commission on the matter, Weber said.
Takeda plans to hold an extraordinary general meeting by Jan. 18 for shareholders to vote on the deal; Shire investors would get a separate vote around the same time. The dissident group represents fewer than 100 people and holds less than 1 percent of Takeda, Weber said.
The opponents of the deal plan to step up their campaign, targeting retail investors by sending an open letter to the Japanese company in coming days to detail their objections, said Shigeru Mishima, a financial analyst who's advising the group.
Takeda shares jumped as much as 2.6 percent in early Tokyo trading on Tuesday. While the Japanese company's shares are down about 16 percent since its intentions were first made public at the end of March, Shire's stock has gained 47 percent. Shire shares slipped 0.1 percent in London trading on Monday.
The Road to a Deal
March 28
Takeda confirms it's considering approach to Shire
May 8
Company reaches agreement to buy Shire for $62 billion
June 28
Shareholders vote down proposal supported by dissident group that would have required approval for major deals
July 10
U.S. Federal Trade Commission clears Shire deal
Sept 14
Shire deal gets regulatory approval from China
Oct 18
Japan regulators give approval for Shire deal
    Next      steps
Europe is the last major market that needs to clear the deal. The EC extended its deadline to Nov. 20 to finish its review

The deal needs approval by shareholders of both companies, and a vote is expected by mid-January

Takeda expects to close the deal in the first half of 2019 
Takeda last week said Weber's management team informed the board of its interest in Shire as early as September 2017. Directors were regularly briefed on the Japanese company's due-diligence procedures and the takeover talks, according to Weber.
"They have a different vision of what Takeda should become," Weber said. "It's a question of being a global company versus a local company."
The only way the company would relent on the request to release the board minutes, the CEO said, is if a court orders it. So far, he said, he's unaware of any legal action by the dissidents, who argue that Weber railroaded the deal past directors with insufficient scrutiny.