Takeda CEO Says Big M&A Is Crucial in Tough Pharma Landscape
(Bloomberg) -- These are tough times for the global health-care world, and only financially fit companies supported by strong research and development will survive, according to Takeda Pharmaceutical Co.'s Christophe Weber.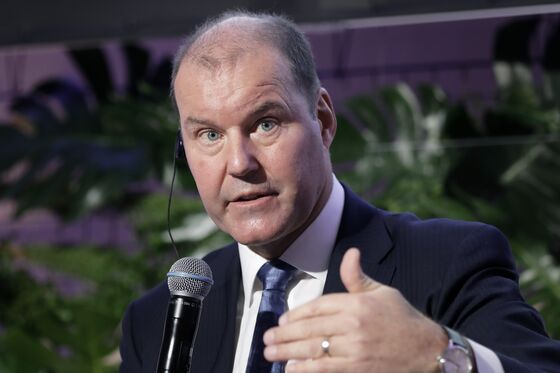 That goes a long way to explaining the Japanese drugmaker's $62 billion deal to acquire Shire Plc, the chief executive said at a briefing Monday, as the company prepares to close the biggest announced acquisition of 2018. He also suggested that's a driver for Bristol-Myers Squibb Co.'s $74 billion bid last week to acquire Celgene Corp.
"If you look at the top 10 pharmaceutical companies today, not a single one didn't come from an M&A," Weber said in Tokyo. "M&A is always a key part of the industry. Why? Because we are in an industry which invests enormously in R&D, at risk."
Weber has said one key reason to purchase Shire is for the company's strong cash flow, which can help support Takeda's R&D efforts. The deal will almost double Takeda's annual revenue to $31.3 billion, according to a company presentation. Bristol-Myers and Celgene reached their agreement for what would be the largest pharma merger on record after both companies faced questions over their future growth.
The CEO also said Takeda would divest some businesses "for sure" in 2019 to help quickly lower the debt level taken on in the Shire deal. He said the company is looking at non-core businesses outside Japan where the company is not an industry leader and does not have critical mass in the market.
He reiterated that Takeda wasn't likely to sell its Japanese consumer health-care business, saying he was "very pleased" with its performance. The company is considering a sale of assets from its European over-the-counter business, people familiar with the matter said in October.
Takeda shares jumped 7.5 percent in Tokyo trading Monday, for the biggest one-day gain in almost three years. The stock lost 42 percent last year.