T-Mobile's Legere Fends Off Trump Hotel Criticism From Democrats
(Bloomberg) -- T-Mobile US Inc. Chief Executive John Legere on Tuesday defended staying at the Trump International Hotel while in Washington to ask the U.S. government to approve the proposed merger with Sprint Corp.
"I'm a longtime Trump hotel stayer, way before this transaction," Legere told lawmakers Tuesday at a hearing looking into T-Mobile's proposed $26.5 billion purchase of Sprint, which needs approval from two federal agencies.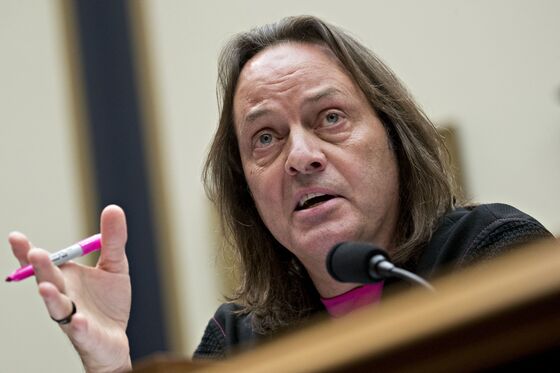 Nine T-Mobile executives checked into the Trump Organization's hotel on Pennsylvania Avenue on March 30 of last year, the day after the merger was announced, said Representative Hank Johnson, a Georgia Democrat. Since the announcement, T-Mobile has spent $195,000 at the hotel, Johnson said.
Legere said the sum was $194,000.
"You see how that looks?" Johnson asked as Legere sat at a witness table. "It looks like what's happening is that T-Mobile is trying to curry favor with the White House."
Legere said he was confident the purchase would be judged "on the merits" by the Federal Communications Commission and Justice Department.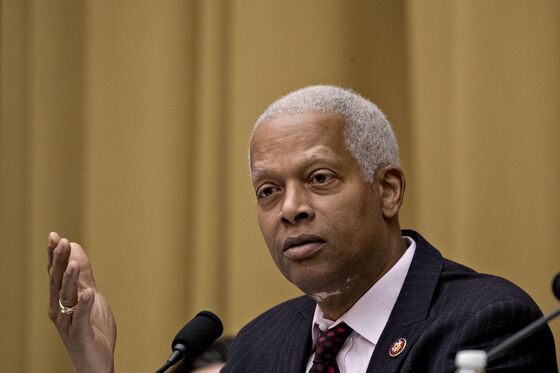 He added that he had "no information" about any contacts between the Trump administration and the Justice Department about the merger, which would combine the third- and fourth-largest U.S. wireless carriers, and he said he hadn't contacted the administration about approving the deal.
Republicans on the panel called the stays at the Trump hotel irrelevant.
"Where Mr. Legere and T-Mobile employees stay when they come to Washington really has no relationship whatsoever" to the merger's merits, said Representative Jim Sensenbrenner, a Wisconsin Republican. The FCC is an independent agency and isn't part of the administration, he added.
Representative Pramila Jayapal, a Washington Democrat, said hotel stays should be looked at because of reporting by the New Yorker magazine that Trump tried to interfere in a different merger: AT&T Inc.'s takeover of Time Warner, which the president opposed.
"It appears you might be trying to influence the president to get involved in something he really should not be involved in," Jayapal said. "That causes concern for this committee."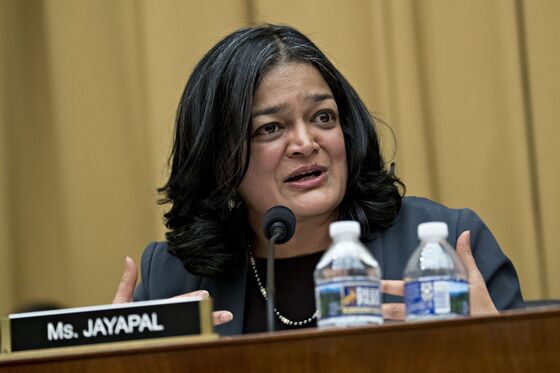 Legere has had issues with Trump hotels before, for instance checking out of a New York property amid a public spat in 2015.
"T-Mobile service is terrible!," Trump said in a tweet directed at Legere in April 2015. "I don't want it in my buildings."
Legere shot back, also on Twitter, "I will serve all customers in the USA openly but I will obviously leave your hotel right away based on this."
In February, after the Washington Post reported that T-Mobile executives spent 52 nights at the Trump hotel, Legere made a point of staying elsewhere.
"I'm in Washington D.C., and I'm at the Mandarin Oriental hotel. Mandarin Oriental hotel. Get that, write that down. That could be pertinent information," he said on his cooking show on YouTube.