Synchrony's Walmart Loss Puts Sam's Club Renewal in Focus
(Bloomberg) -- Synchrony Financial lost out to Capital One Financial Corp. for a credit-card contract with retail giant Walmart Inc. Now, the company is poised to defend its turf for a Walmart subsidiary.
Capital One is interested in examining the Sam's Club portfolio currently held by Synchrony, according to people familiar with the situation, who asked not to be identified because the matter isn't public. Analysts expect that contract, which has about $8 billion in receivables, or about 80 percent the size of Walmart's, to come open soon. Synchrony has issued the warehouse chain's cards for 24 years, last renewing the deal in 2014.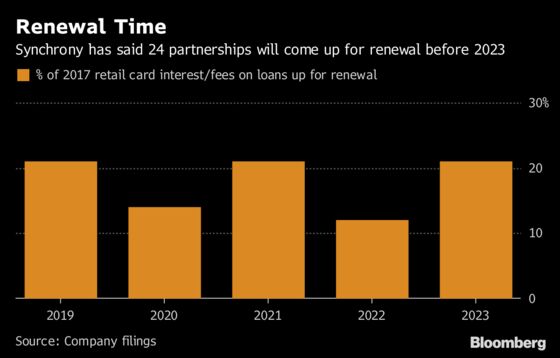 "There are two separate contracts with two separate program agreements," Synchrony Chief Executive Officer Margaret Keane told analysts Friday on a conference call. "We would hope to renew Sam's and we're going to be in that process. We'll be aggressive."
Capital One, which grabbed the Walmart business from Synchrony in a deal announced Thursday, will evaluate the Sam's Club portfolio when the process begins to determine whether it should bid, the people said. Sam's Club executives, after talking with their Walmart counterparts, invited Capital One to consider the move, the people said.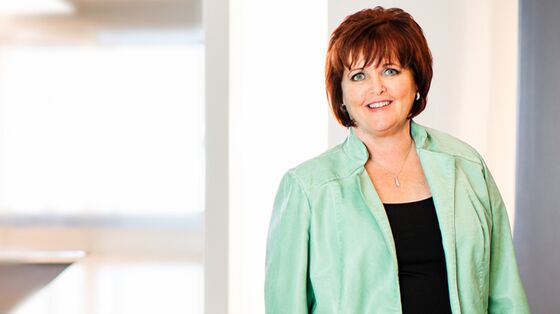 "Our contract with Synchrony continues for a few more years," Sam's Club said in a statement. "At that time we will evaluate our options to make the best decision on behalf of our members." Sue Bishop, a spokeswoman for Synchrony, and Tatiana Stead of Capital One declined to comment.
Synchrony's partnership with Walmart and Sam's Club each accounted for more than 10 percent of interest and fees the bank earned on its loans last year, the company said in an annual regulatory filing. The lender has said its five largest programs -- Gap Inc., J.C. Penney Co., Lowe's Cos., Sam's Club and Walmart -- made up the majority of such revenue.
Synchrony, the largest issuer of store cards, has warned investors that 24 partnerships tied to 89 percent of the interest and fees it collects on loans will come up for renewal between 2019 and 2023. That's spurred investor concern over whether it can protect some of its most lucrative partnerships.
"I'm worried about them losing the other ones," Vincent Caintic, an analyst at Stephens Inc., said in a telephone interview. "Synchrony is going to have to try very hard to renew." In a competitive market, "I would expect margins to continue to compress," he said, estimating the value of the Sam's Club deal at $8 billion in receivables.
Synchrony executives said on Thursday they have two options for the Walmart portfolio: sell the $10 billion in balances or retain it and convert qualifying customers to general-purpose credit cards. They said both are accretive to earnings relative to renewing the contract with Walmart.
Synchrony said selling the portfolio would free up $2.5 billion of capital, which it would use to either repurchase shares or reinvest in its business. Chief Financial Officer Brian Doubles said Friday the firm would invest in faster-growing programs such as its partnerships with Amazon.com Inc. and TJ Maxx.
"We remain very pleased with our long-term, trusted relationship with Synchrony," Scott Goldenberg, chief financial officer of TJX Cos., owner of TJ Maxx, said in an emailed statement. "Our credit-card program with Synchrony helps us further extend our value proposition with customers and we are excited about Synchrony's future road map."
Keane said that Sam's Club has a different customer set than Walmart, relying more heavily on spending from businesses than consumers. She emphasized that the two programs are very different in how they go to market.
"We're going to really take the high road here and make sure we do the best we possibly can for the programs," Keane said.