Switzerland Won't Reward Farmers That Let Cows Keep Their Horns
(Bloomberg) -- The Swiss decided against granting state subsidies to farmers who don't de-horn their livestock.
The "Horned Cow" initiative was rejected by 54.7 percent of voters on Sunday, according to official statistics. A poll for national broadcaster SRG published earlier this month had shown supporters with a small lead.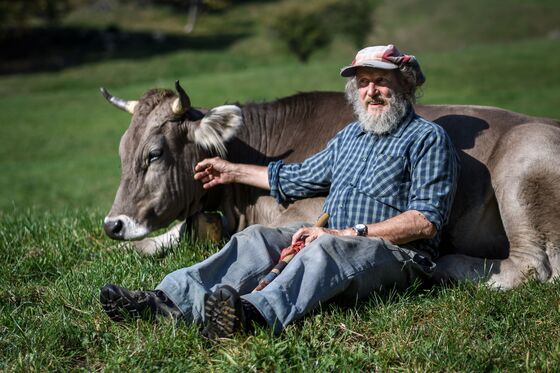 The popular initiative was proposed by Armin Capaul, an anti-establishment protester-turned farmer, who opposes the practice of de-horning, saying its painful for cows and goats. Opponents, including the government, argued horned animals are a health and safety risk.
The majority of cows in Switzerland have had their horns removed.