Swiss Raiffeisen CEO Resigns as Criminal Probe Rattles Bank
(Bloomberg) -- Patrik Gisel resigned as chief executive officer of Raiffeisen Switzerland after weeks of speculation that a criminal probe against former head Pierin Vincenz would bring down his successor.
"With my resignation I would like to calm the public debate about myself and protect Raiffeisen's reputation," Gisel said in a statement on Wednesday. Gisel, who replaced Vincenz as CEO when the latter left the bank in 2015, will leave by the end of the year.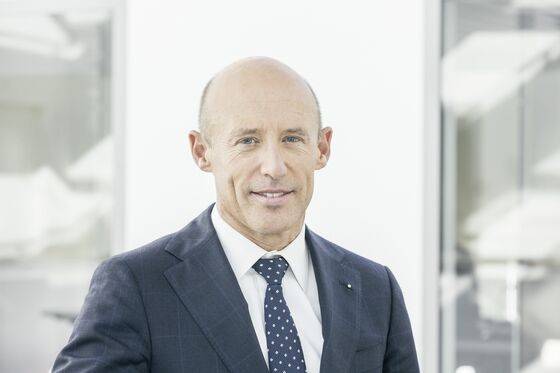 Switzerland's financial regulator Finma started a so-called enforcement procedure against the bank, finding shortcomings in the way it handled conflicts of interest. Vincenz, who was jailed for three months in a probe of his actions as an individual, resigned as chairman of Swiss insurer Helvetia Group in December. He has denied all the allegations against him.
The announcement of Gisel's departure ends speculation about the future of the bank's leadership. Swiss magazine Bilanz recently featured Gisel's picture on the cover with the headline "How much longer?"
In April, six of the 11 members of the board of directors announced their departure from the board. Eight of the members will be replaced by the end of 2020.
Vincenz led an expansion of the bank across Switzerland to take on larger rivals Credit Suisse Group AG and UBS Group AG. Raiffeisen Switzerland, which operates as a cooperative with more than 300 independent member banks, was classified in 2014 by the Swiss central bank as systemically important and therefore subject to tougher rules including a higher capital ratio.
Part of the bank's growth strategy was building stakes in companies. Finma said that process led to a concentration of roles and conflicts of interest.
"In a number of its shareholdings, Raiffeisen Switzerland was simultaneously a shareholder, business partner and creditor of companies or their executive bodies, as well as being represented on the board of directors," the regulator said.
Raiffeisen said in the statement that Gisel didn't breach his duties and that Finma's enforcement procedure and another independent investigation into the "era of Pierin Vincenz" don't raise any questions about the current CEO's integrity.