Swedbank Dirty Money Plot Thickens After CEO Analyst Call
(Bloomberg) -- As Swedbank AB woke up to allegations of money laundering on Wednesday that wiped 14 percent off its market value, its chief executive officer, Birgitte Bonnesen, tried to restore calm by talking to analysts.
The effect was far from reassuring.
When asked by analysts on a conference call to reject a report in Swedish media that Swedbank had handled 40 billion kronor ($4.3 billion) in suspicious flows tied to the Danske Bank A/S Estonia scandal, Bonnesen said she couldn't. Then she said that Bill Browder, an investor known for his crusade against money launderers, had assured the bank he wouldn't file a criminal complaint. Moments later Browder said that was "not true," forcing Swedbank to backtrack.
On Thursday, the financial supervisors of Sweden and Estonia said they were starting a joint investigation into the case. Moments later, Swedbank said it had hired EY for a separate analysis of the allegations against it.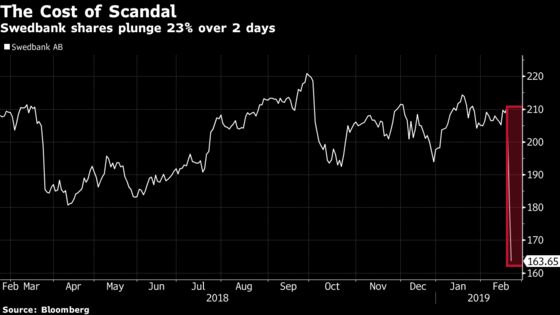 Investors responded to the string of bad news by dumping the stock and Swedbank traded down about 10 percent on Thursday. Swedish media speculated whether Bonnesen can continue in her role. Asked to respond, the CEO told Dagens Industri, "I don't understand why. Why couldn't I do that?"
Read More: Browder Says He Has Evidence Linking Swedbank to Danske Case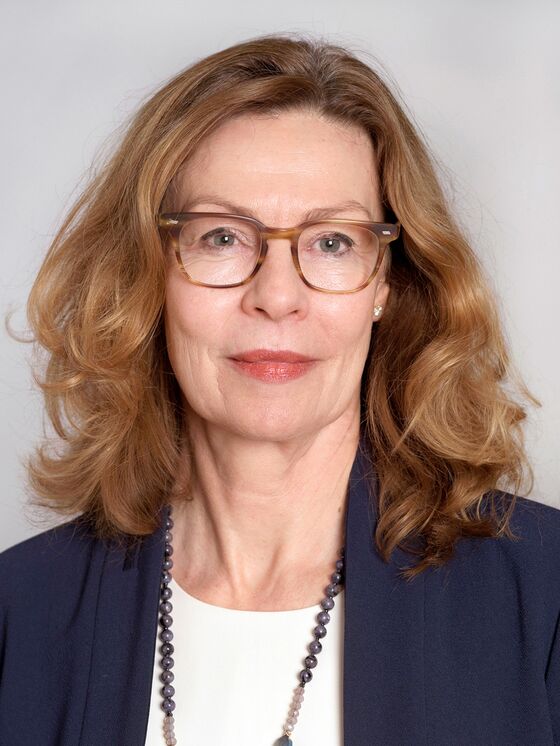 The investor panic over the past two days that's been triggered by the allegations against one of Sweden's biggest banks, which is the dominant lender in the Baltic region, has already shaved $5.3 billion off its market value. The question now is whether Swedbank will be able persuade shareholders that things aren't as bad as they look.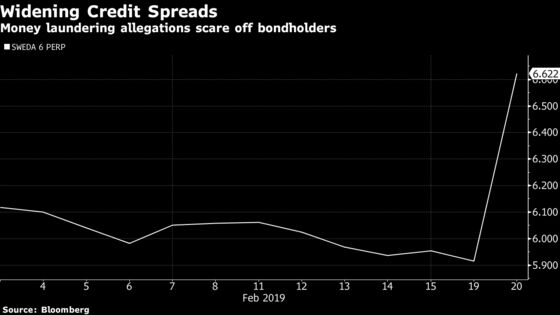 Management was "unable or unwilling at this stage to deny or confirm virtually anything," said Philip Richards, an analyst at Bloomberg Intelligence in London. "In particular, whether they themselves know the full extent of what links they may or may not have had with suspicious transactions or customers."
Another analyst, who asked not to be identified by name given the sensitive nature of the subject, said the call left him with more questions than answers. At Morgan Stanley, the view was that there's "limited scope for the shares to rebound" after the analyst call with Bonnesen late on Wednesday. "We do not see sufficient reassurance to drive an immediate recovery in the shares."
The development comes as a $230 billion scandal engulfing Danske continues to spread, with financial regulators in Denmark and Estonia now under investigation by the European Banking Authority. Danske is accused of letting a tiny branch in Estonia become a hub through which illicit funds from the former Soviet Union made their way to the West. The bank is under criminal investigation by the U.S. Justice Department and investors are bracing for fines, potentially of billions of dollars.
Swedbank said on Wednesday it has identified suspicious transactions and reported them to the police. But Bonnesen, who was head of Swedbank's Baltic Banking unit from 2011 until 2014, said they couldn't confirm the numbers in the report by Swedish broadcaster SVT. Bonnesen told analysts that Swedbank hasn't been in contact with U.S. authorities regarding the case.
"We believe that investors will remain cautious in their outlook for Swedbank shares," analysts at Citigroup said in a client note on Thursday. "Even though the alleged scale of the suspicious activities is small, the experience of Danske Bank in 2018 could be a warning to investors tempted to step in quickly after the price correction."
Revelations of money laundering at some of the biggest Nordic banks have reshaped a financial industry with close ties to the Baltic region. Danske was kicked out of Estonia on Tuesday, prompting Denmark's biggest lender to announce a complete withdrawal from the entire Baltic region and Russia.
Browder, the Hermitage Capital Management co-founder who has brought money laundering allegations against several Nordic lenders, warned that the amounts cited in Swedish media are likely to be "just the beginning" of the Swedbank case. He said he has his own evidence linking Swedbank to the Danske scandal and that he had been planning to bring a criminal complaint against the Swedish lender.
Read More: Browder Says He Has Evidence Linking Swedbank to Danske Case
Swedbank's investors went public with their concerns.
Folksam Group, the bank's second-biggest owner with 7 percent of the stock, said it takes the allegations "very seriously" and that it expects Swedbank to disclose any details it has relating to the case.
Alecta AB, which owns about 5 percent of Swedbank, has been in touch with the lender to discuss the allegations, according to Ramsay Brufer, head of ownership at the occupational-pensions provider.
"Money laundering is one of the biggest challenges for the banking sector today," Brufer said in an emailed response to questions. "It is a crime that we take very seriously."
Joakim Bornold, a savings adviser at Soderberg & Partners in Stockholm, said that "if the information is correct, there are two alternatives: They have known about it but let it continue, or they haven't checked and the transactions haven't triggered any alarm. I don't know what's worst."
Sweden's government also weighed in. Financial Markets Minister Per Bolund said it's "incredibly serious that there is even speculation of money laundering at Swedish banks," according to an interview with Dagens Industri. "I view this as totally unacceptable, and it has no place in a sustainable banking system."
SVT said that the 40 billion kronor in suspicious transactions translates into almost $6 billion, when using an average dollar-krona exchange rate for the nine-year period during which the illicit transfers are alleged to have taken place.
Before Wednesday, Swedbank had denied any involvement in the case, with Bonnesen repeatedly going on the record to say management had looked and found no links to the Danske laundering scandal. She said in October that none of the names mentioned in connection with the recent money-laundering cases "have ever been customers of Swedbank," then or now. The bank also underscored its commitment to reporting any suspicious transactions and said it has taken several steps to step up its compliance measures.
"Swedbank must take this very seriously," Bornold said. "The big mistake Danske made was that they were too nonchalant and it cost them huge values and even the Estonian permission yesterday."
The laundering scandal has already been costly for Danske, even before prosecutors reveal how much it faces in fines. The bank's share price has plunged about 50 percent over the past year, wiping more than $18 billion off its market value.
Laundering accusations have also been leveled against Nordea Bank Abp. The Nordic region's biggest lender says it's cooperating with the relevant authorities. Its shares were down as much as 2 percent on Wednesday.
SVT said the suspicious Swedbank transfers were made by corporate customers who had no ostensible operations or whose owners were unknown. The companies were based abroad, but had accounts with Swedbank in Estonia, Latvia and Lithuania, SVT said. In the case of Danske, the suspicious transfers were concentrated in non-resident accounts.