Suzuki Factory Targeted in Hungarian `Slave Law' Dispute
(Bloomberg) -- Hungarian opposition parties boycotted parliament and said they'd descend on a factory run by Suzuki Motor Corp. to reignite protests against Prime Minister Viktor Orban's government and its so-called "slave law."
Seizing a chance to reinforce the unity that brought together the fragmented opposition and helped fuel protests against Orban's ruling Fidesz party in December, dozens of opposition members walked out of the chamber Monday. They said they planned to protest against the alleged unfair dismissal of a trade union organizer at Suzuki's factory in the city of Esztergom, and highlight the situation of ordinary Hungarian workers.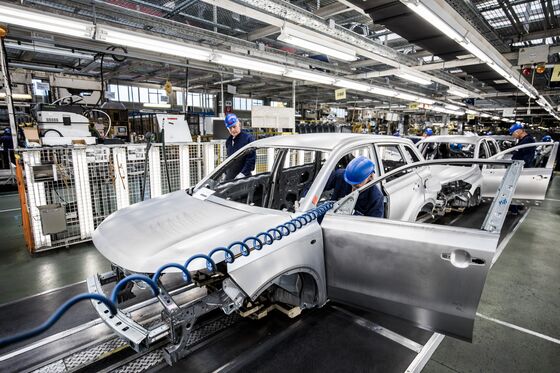 The demonstration shows that companies in Hungary risk becoming targets of criticism after the government pushed through the law to increase overtime hours that may force some employees to work the equivalent of six days a week. For its part, Suzuki said it doesn't plan to impose the higher overtime limit, as it has enough workers to fulfill orders, according to the Portfolio news website.
"We will not let the unity forged against the slave law be broken apart," Bertalan Toth, the chairman of the Socialist party, said in a broadcast on the atv.hu news website. "We will also not let this theme be taken off the agenda."
Suzuki declined 0.4 percent to 5,714 yen as of 9:50 a.m. in Tokyo trading, while Japan's Topix index was little changed.
With Orban away for meetings in Israel, Fidesz lawmakers appeared at ease and mocked the opposition for its absence. The small parties, who have little power in a parliament dominated by the ruling party's constitutional majority, announced that they would refuse to listen to "propaganda" in the chamber.
Labor disputes could yet cause trouble for the government, if they threaten Hungary's region-leading economic growth rate. A strike at Volkswagen AG's Audi plant was resolved only a few weeks ago.