John Malone's $6.4 Billion Swiss Sale Is Too Close to Call
(Bloomberg) -- Liberty Global Plc Chairman John Malone's latest move to reshape his European interests is hanging in the balance.
The sale of his Swiss business to Sunrise Communications Group AG for 6.3 billion Swiss francs ($6.4 billion) is proving a tough sell for the buyer's shareholders and the biggest of those, Freenet AG, on Monday rejected management's latest move to win them over.
Failure would leave the dealmaking billionaire Malone saddled with an underperforming continental business when he's trying to focus on the U.K., where local unit Virgin Media is in a costly battle for broadband users with rival BT Group Plc. Malone already sold a chunk of Liberty Global's continental European businesses to Vodafone Group Plc and may be waiting for proceeds from the Swiss deal before deciding on his next big move.
"If it fails, then he's got a bit of a problem. They have to turn Switzerland around," said Steve Malcolm, an analyst at Redburn.
Liberty Plans $2.5 Billion Stock Buyback After Vodafone Deal
Sunrise said it was shifting more of the burden for financing the purchase of Liberty Global's UPC Switzerland unit from shareholders to bondholders. It now aims to raise 2.8 billion francs in a rights issue, 1.3 billion less than previously planned. Sunrise debt is rated below investment grade by Moody's Investors Service.
German mobile provider Freenet, which owns around a quarter of the Swiss company's stock, quickly rejected the move. Freenet has said the price Sunrise management agreed to pay is too high given pressures in the cable industry and UPC Switzerland's operating performance.
"If this is the only change, it will not impact our decision on voting against the deal," Freenet said in an emailed statement Friday anticipating the changed financing terms. Company spokeswoman Nadine Mette said on Monday that its position hasn't changed.
Sunrise has said Freenet's concerns are unjustified and called the shareholder's intervention "self-serving."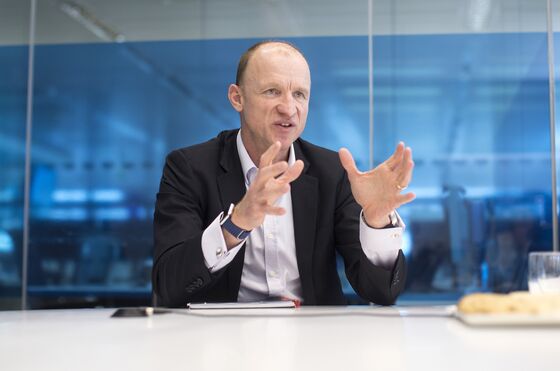 "Today's enhancements to the initially proposed terms reflect the feedback from our shareholders," Sunrise Chief Executive Officer Olaf Swantee said in a statement on Monday. "We are now looking forward to moving swiftly towards completion of the transaction."
Sunrise shares were down 3% as of 12:41 p.m. in Zurich.
Analysts were uncertain whether the reduced rights issue would be enough to clinch the Sunrise shareholder vote on Oct. 23. The chance of the deal succeeding is now 49% versus 40% previously, Mainfirst analyst Stephane Beyazian wrote in a note.
Redburn analyst Malcolm said: "With Freenet voting against it, you need a very high proportion to vote with" Sunrise for the deal to go through.
UPC Switzerland has been Liberty Global's worst-performing unit and a tie-up with Sunrise has long been discussed. Four Swiss carriers offering wireless, internet and TV have been locked in an aggressive discounting war, offering gifts to each other's customers to lure them out of their existing contracts.
To help further convince its investors to vote for the deal, Sunrise said Monday it would bring merger benefits worth 3.1 billion francs. It also proposed an increased dividend amount of between 350 million and 370 million francs for full-year 2019, based on the higher number of shares after the rights issue.
"The fact that the company is looking for a replacement of a part of the capital increase with higher debts was received very positively," Sunrise said.
Freenet CEO Christoph Vilanek said the company had strengthened its credit lines to take part in the capital increase if the deal does get approved. By doing so, Freenet can "defend" its position as Sunrise's largest shareholder, he told Swiss financial website The Market.