Sun Life Targets Asia for M&A After Deal Spree in U.S., Europe
(Bloomberg) -- Sun Life Financial Inc., after shelling out almost $4 billion in the past two years to build up its U.S. and asset-management businesses, is now poised to focus its dealmaking on Asia.
Chief Executive Officer Kevin Strain, who took the reins in August, said that Asia's growing middle class and the company's goals for increasing earnings in the region by 15% a year make it a more likely target for acquisitions in the years ahead. The comments come about two weeks after the Toronto-based life insurer and asset manager unveiled a four-point strategy that enshrines dealmaking as a key pillar of its plans.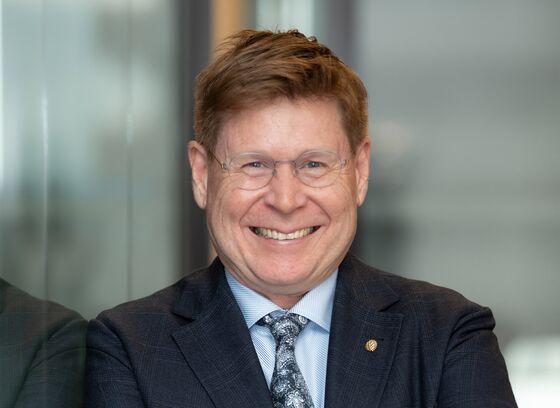 "There's probably slightly more opportunities in Asia from an M&A standpoint than there are in the other markets," Strain said in an interview Thursday. "So I would say that Asia is definitely a focus, but I wouldn't say that it would be at the detriment of the other pillars."
Focusing on Asia, where Sun Life already generates about 20% of its earnings, would mark a change from recent years in which deals have been concentrated elsewhere. The company last month announced the $2.48 billion acquisition of U.S. dental-benefits provider DentaQuest, which will more than double its employee-benefits revenue south of the border. That followed the $85 million takeover in July of Pinnacle Care International Inc., which provides technology that helps customers navigate the U.S. health-care system.
Sun Life's asset-management business also has been a beneficiary of its spending. The company's SLC Management alternative-assets business has gotten a major boost in the past year and a half through the $390 million acquisition of infrastructure-investment firm InfraRed Capital Partners and the $338 million purchase of a 51% stake in alternative-credit investor Crescent Capital Group.
All told, Sun Life has announced eight acquisitions totaling $3.9 billion over the past two years, according to data compiled by Bloomberg.
SLC Management, led by President Steve Peacher, may "look at adding some capabilities around the edges," but Strain said he's glad the business has its major acquisitions out of the way as valuations for those businesses have risen.
"I don't think there's any question that it's gotten more competitive," Strain said. "If you look at the economic environment -- with low interest rates and institutional investors looking for yields -- the alternatives space is a sought-after space. We saw it early and built out our capabilities quickly, and that's been to our benefit."    
Sun Life's retail-focused MFS Investment Management -- the other major piece of its asset-management business -- isn't looking for growth through acquisitions and is more focused on building retail distribution in new markets, bulking up its fixed-income business and improving its ties to global institutional investors, Strain said. 
As part of the new strategy Strain introduced earlier this month, Sun Life is honing a systematic approach to dealmaking. That will ensure that all deals advance its strategic aims, meet financial targets such as increasing earnings per share by 8% to 10%, achieving a 16% return on equity and ensuring that takeover targets have the management teams and technical capabilities needed to execute on their plans.
There may still be deals in the U.S. that fit those criteria, especially given that Sun Life also has made developing its health strategy one of its four main pillars. That strategy entails helping customers navigate their country's health systems and connecting them directly to providers in a bid to develop new revenue streams alongside the core business of providing benefits, Strain said.
While the U.S., Canada and Asia all have different health systems, the lessons learned in each region will help Sun Life develop its businesses elsewhere, Strain said. For example, the DentaQuest acquisition could eventually help Sun Life develop similar businesses in other markets, he said.
"There are things that we'll learn from having a large dental provider in the U.S. that will someday help us in Canada, and someday probably help us in Asia," Strain said.