Sudan Military Council Calls Elections After Protesters Killed
(Bloomberg) -- Sudan's transitional military council has announced plans for elections within nine months after negotiations to hand power in the country to a civilian government broke down and at least 30 pro-democracy protesters were killed in the capital.
Abdel Fattah al-Burhan, head of the council, speaking on national television, canceled any previous agreement with the opposition alliance to hand over power and called a halt to transitional talks. He pledged free and fair internationally monitored elections, adding that the council would declare a temporary cabinet in the coming days.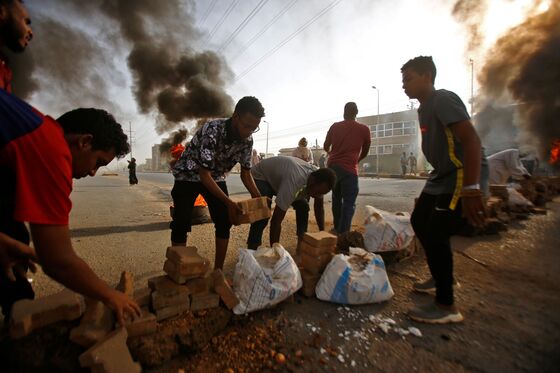 Al-Burhan promised to hold an investigation into the killing of protesters during the dispersal on Monday morning of a long-running sit-in. Sudanese security forces crushed the pro-democracy protest in Khartoum, reportedly killing at least 30 people and casting doubt on the ruling military's promise to surrender power to a civilian government.
Earlier, Sudan's general prosecutor ordered a probe of the sit-in incident, state-run news agency SUNA reported.