Stuck at Home? Now's The Time To Tinker With Your Car
(Bloomberg) -- As we sit hearthside, awaiting news of destinations reopened and travel allowed, it's natural to find ourselves drifting into the garage.
As with those midnight moments staring into the tractor-beam light of an open refrigerator—mindlessly searching for something to eat, even though we're not exactly hungry—the draw to the garage is more about what is going on underneath our skin than anything so carnal as literal hunger.
What better way to feed the soul than to putter around in said garage, tinkering with that old jalopy you've been ignoring, or upgrading the new stud you've added to your stable. Trust me, it'll be cheaper than therapy, with far less involved.
You don't have to be a mechanic to do it. In fact, there are many little things one can do for the car that require minimal tools and training. The one thing they require is time—and we have plenty of that now too, don't we?
To that end, here are a dozen ways to divert yourself in the garage. Don't be scared. Dive right in. Then tell us how it makes you feel.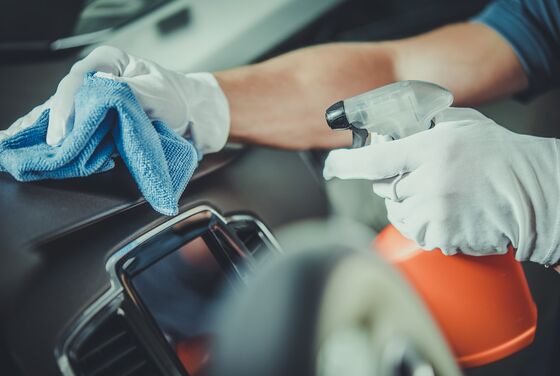 Detail it. This is a very easy job that anyone can do—and every car, from a vintage Jaguar to a new Audi, needs a throughout detailing once in a while. A proper detail means waxing and polishing the exterior, scrubbing the wheels and tires, using leather cleaner and polish on the interior, vacuuming every nook and cranny of the cabin, shampooing the floor mats, washing windows, and even using tiny computer dusters to clean out air vents and small pockets. Set aside a few hours in the driveway to do it; a mobile radio set to your favorite station helps set the mood. Get the kids to help: bonus points for counting all the loose change you find under the seats and that parking ticket you "forgot" about.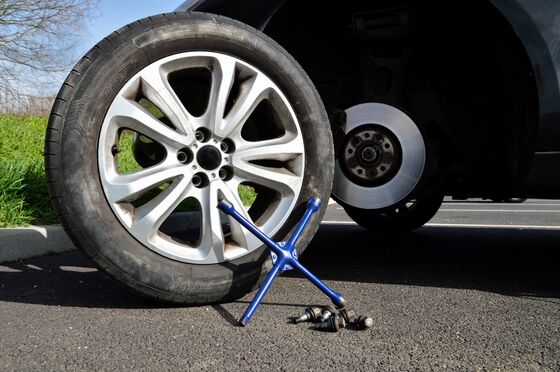 Put on new wheels. A new set of wheels will radically change the mood of your car, whether it's a vintage collectible or a contemporary future classic. Visit TireRack.com or google the brand of your car, plus "wheels," to look through options and ideas; scroll through car-love Instagram feeds of your favorite brands for inspiration. To put the wheels on your car, you'll need a jack and impact gun (or a torque wrench or tire iron) to remove the lug nuts that hold them onto the car. You'll also need a few long crowbars to get the rubber tire on and off the wheel. Here's how to get the wheels off. If you want to get real down and dirty by swapping out the rubber tires, too, watch this. 
Switch out the steering wheel. The easiest way to get your vintage car looking sporty, or merely unique, is to give it a cool steering wheel. The best ones can be found everywhere from MOMO Heritage and jbugs.com to Amazon.com. Installing one in most vintage cars (which don't have the complications of airbags and electronics) is as simple as unscrewing a few bolts. Please note: Make sure when replacing the steering wheel that it is centered on the spline (the thread that holds the hub in position). If it's off-center, the steering will suffer.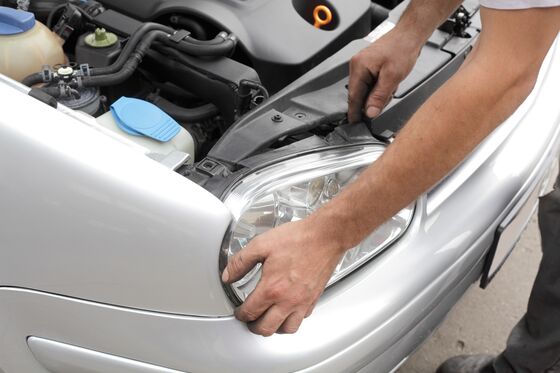 Swap out the headlights and taillights. This is a good option if you're working with headlights that have dimmed over the years or started to attract condensation inside them. You could even install those sexy French amber headlight lenses you've been lusting over for years. In cars old and new—all but the most expensive and complicated modern cars—a headlight swap is as easy as a few turns with a Phillips screwdriver and a swab or two with an alcohol wipe to clean the lenses. For most cars, the headlight bulb is accessed through the headlight bucket in the fender. There will be a bulb holder and a power connector (three wires) leading to the bulb. The wires are attached to a plug at the base of the headlight and held by a plastic catch, metal clip, or screw cap. The plastic catch will have a small lever at the top; push down on it while you pull the plug out and remove the bulb. Then stick the new bulb into the base of the plug and reattach the power wires. Make sure none of the bulb's rubber gasket shows, and then flick the light on from inside your car to make sure it works. This is also a good time to vacuum out any debris in the headlight bucket housing before you reattach the new bulb lens.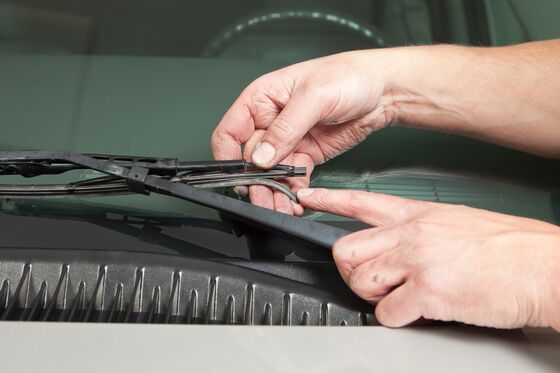 Replace windshield wipers. Old rubber wiper blades tend to harden, crack, and break. You probably won't realize this has happened until it's raining, by which time they won't work well. You're out in the deluge with no recourse but to limp home; inevitably, the worst blade will be on the driver's side of the car. Preempt that scenario by switching out your wipers for new ones now. It takes but 10 minutes to do; just make sure you buy the right-size replacement wiper blades.
Fix that chip in the windshield. A good windshield repair kit can be had with a few clicks on AutoZone.com or Amazon.com for no more than $15. The process is simple: Remove air from the break, fill it with resin, and protect against the crack spreading. While they won't fix full-on cracks and shatters, the resin solution and razor blade included in such kits will stop further damage and minimize the appearance of existing cracks. If the crack cannot be filled with a $15 kit, many mobile windshield-replacement companies will come to your garage and replace the windshield for $500 or so. At the same time, have the mobile unit also replace the windshield seal, the rubber the glass sits in that is mounted to the frame.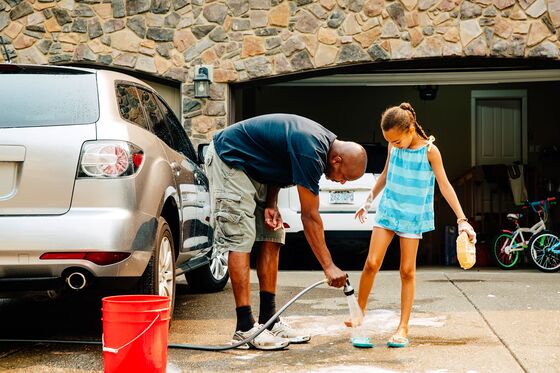 Make a slip-case pillow cover for back support during longer drives. A small pillow inserted between the seat and the small of your back while driving provides better lumbar support and saves tension and stress in your lower back—not to mention tingling legs. If you have access to a sewing machine, it's easy to sew a simple slip-case pillow cover for that lumbar pillow. Simply cut a swath of your favorite cloth—whether it's tartan, suede, or pinstripe, just make sure it goes well with the interior of your car—and sew it like an envelope around the pillow. Consider making a simple facemask to match.
Do a wrap! Add that custom graphics package that you always dreamed of, or experiment with crazy colors you'd be hesitant to make permanent, such as Martini stripes or that famous Gulf livery. It's like shrink-wrapping your car in plastic. Vinyl wraps are great because they are not permanent the way a paint job is, and they cost far less. During the Covid-19 pandemic, many local wrapping specialists are making house calls. Some people might think you got a new car. (See the Instagram posts below to view before and after shots of a wrap on the same car.)

This one's for the kids. Build a Hot Wheels track around your car in the garage. Make loops that go over the car and through the open windows, or around the tail and over the top. You can order a Hot Wheels track online, then build and enter it into the official Hot Wheels Instagram contest for a chance to show it off.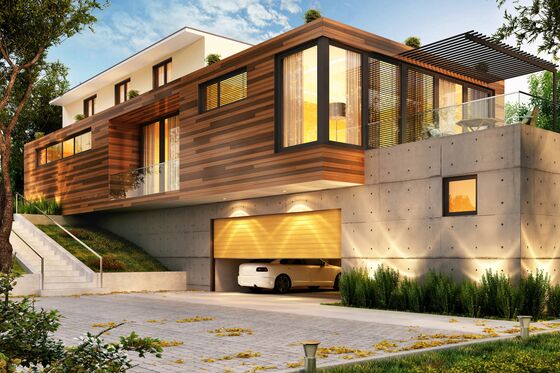 Tidy the garage. No more stalling. Sort through those old back issues of Road & Track; buy cheap frames or have new frames made for the old racing posters and photos you've been hoarding; organize and clean your tools; and get the cable guy out to install Wi-Fi there so you'll have a signal strong enough to stream driving videos, your favorite TV car-build shows, and old Formula One races.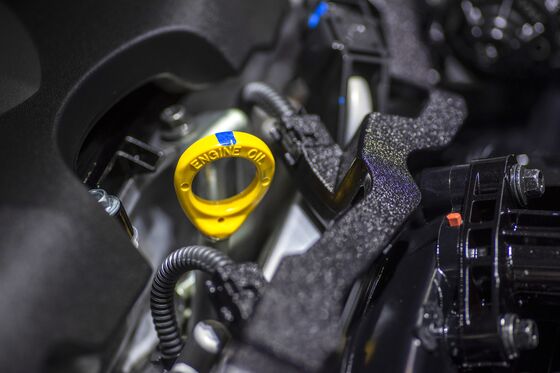 Check fluid levels. Check all fluid levels: oil, water, transmission, brake, and wiper. The oil level is a good indicator of the overall health of your car, especially the engine. An oil dipstick costs $10. Use it to check the oil levels in your car every 1,000 miles (or six months, whichever comes first). While you're at it, a quick eyeball of the water levels under the hood and in the wiper fluid container will tell you if these need topping off; it'll save a lot of annoyance and wasted time if you keep on top of them. It's better than getting stranded with an overheated engine or lame wipers. Consult your owners manual for recommended settings of all fluid levels
Purchase a few simple things essential for any garage. Be sure you have additional lighting that you can hang on the hood of your car and install in the rafters so you can continue working on projects after it gets dark; an air compressor for powering air tools and putting air in your tires (plus you'll sound very cool and F1-pit-crew worthy with the loud zip zip zip zip zip sounds); a rolling stool that allows you to sit while working on projects close to the ground (also a great place to rest your coffee and cellphone); a hardwood dolly; and a hand truck for moving wheels and tires. Most important: Install some shelves for trophies won during local track days. After all, don't we all dream of winning racing glory, even when we're in quarantine?