Steve Cohen's Point72 Is Exploring Raising Venture Fund
(Bloomberg) -- Steve Cohen's Point72 Asset Management has discussed with clients the possibility of raising a venture fund at the same time he's predicting lackluster returns for hedge funds.
Cohen, who made his $10 billion fortune running a hedge fund, spent years building a team led by Matthew Granade to make venture investments with his personal wealth through a unit called Point72 Ventures. They've recently talked with prospective clients about adding a fund that would manage outside money, according to people with knowledge of the matter, who asked not to be identified because the discussions are private. The fund could exceed $750 million, one of the people said.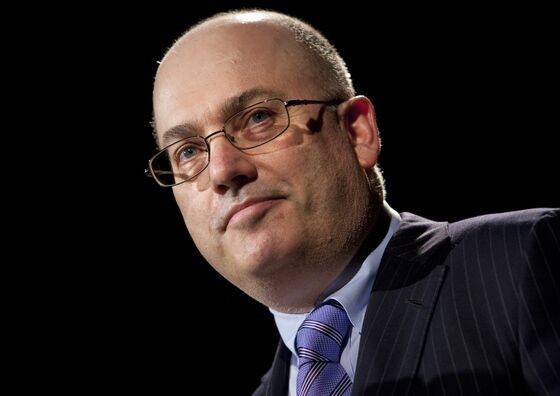 Talks are in preliminary stages and may fall through, the people said.
"Point72 Ventures is funded by Steve Cohen," the firm said in a statement. "We anticipate that will remain the case for the foreseeable future."
Cohen, 62, has been enthusiastic about money to be made investing in startup technology companies. "My goal is to build out a complete VC operation," Cohen said this month in an interview at the 92nd Street Y in New York. "I'm surprised how quickly we can get involved in this field and lead deals."
The firm's venture unit has made 36 investments focused on financial services, artificial intelligence and enterprise technology companies.
Despite raising $5 billion for his hedge fund this year -- putting the total at $13 billion -- Cohen is pessimistic about the industry. "I don't think the returns over the next two years are going to be very good," he said.
Granade joined Point72 in 2015 as chief market intelligence officer and helped start the venture arm the following year. Cohen also gave him oversight of the firm's central portfolio of stock ideas, according to the company's website.